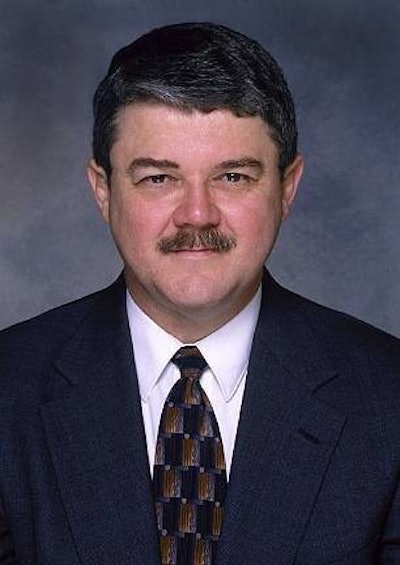 I call those, without elaboration, the "Three Dependencies":
1. Dependence on others to tag product/items
2. Dependence on others to track/read tags and forward information
3. Dependence on Intergalactic, Federation of Systems standards to force others to tag, track, and communicate
Successful applications of RFID have defeated the dependencies. Specifically, they:
1. Tag the items themselves
2. Have control of the reader network
3. Apply standards that fit their needs without kowtowing to standards that don't help them along
Take a look at Wal-Mart
I believe that Wal-Mart is on the way to a successful, enterprise-wide application of RFID in its supply chain. It has overcome the "Three Dependencies" as follows:
1. Wal-Mart has the intrinsic clout and purchasing power as well as the compliance demand precedence (via bar codes) to force its suppliers to tag the product for them (as if Wal-Mart were RFID tagging products itself, but only for free).
2. Wal-Mart has total control of the reader network. It reads tags at five points, all within its own infrastructure. It sets up the reader environment with supplier-generated, tag-level data received via Electronic Data Interchange (EDI), which is another clout/compliance-driven initiative that Wal-Mart started with bar codes and then extended to include RFID tags. Out of the graciousness of its own enlightened interest, Wal-Mart shares the read data with its suppliers as a carrot to mitigate the sting of its clout.
3. Wal-Mart is using enough of the Intergalactic, Federation of Systems standards to appear to be playing nice, i.e., cooperating with the powers that be (Wal-Mart does the same with EDI standards, though modified to fit its own needs).
What about other implementations?
RFID-enabled fixed-asset management also overcomes the three obstacles. Examples would be tracking beer kegs or industrial gas cylinders.
A consortium of kegs, or an individual brewery's fleet of kegs, is tagged, tracked, and managed by a third party. The third party does the tagging, operates the complete tracking/reader infrastructure from filling, delivery, return, empty keg processing through refilling at the brewery. The tag is "standard" for this application with respect to data on the tag, and is very much industry standards-compliant when it comes to the readers/tags and RFID technology infrastructure.
The gas cylinder application is within a single enterprise, an industrial gas provider. The cylinders move to and from customers and outside vendors and within the enterprise's own network of manufacturing (e.g. gas production and cylinder filling) and distribution facilities. The cylinders are RFID tagged by the industrial gas provider. The cylinders, the reader network, and the asset management software are owned by the industrial gas provider, and as in the beer example, the tags and readers are compliant with RFID infrastructure standards.
What is the "ecosystem" that enables success?
Any application that can establish the "ecosystem" that overcomes the "Three Dependencies" can succeed. Here are three examples.
1. Wal-Mart's Shadow
A retailer that is not Wal-Mart can establish such an ecosystem by:
a. Approach the Wal-Mart suppliers that it also uses to provide them tagged product (give them economic advantage as a supplier and the opportunity to extend their Wal-Mart-demanded infrastructure expense to a second customer),
b. Build a reader infrastructure similar to Wal-Mart's so that it can control the readers and offer the same data "carrot" to their suppliers,
c. Tag along on Wal-Mart's use of standards. In this case, play in Wal-Mart's shadow, be pulled along in its "wake."
2. Track Assets
Others can implement fixed-asset management projects, test them for payback or for their ability to solve "Sarbox"* requirements, then proceed when the payback is there.
3. Leverage the Wal-Mart-required infrastructure
Suppliers to Wal-Mart should seek a marriage with other customers like Wal-Mart. They should look to the data they get from Wal-Mart and see how they can improve their own sales to Wal-Mart (and their kin) by using the data to better target deliveries or promotions to drive up sales. They should look inside their own operations and see if there is an opportunity to leverage their sunken infrastructure cost for Wal-Mart compliance into other applications, like asset tracking, which will deliver positive ROI.
*Sarbox refers to the Sarbanes-Oxley Act of 2002, Section 404 of which mandates that chief executives certify that their companies have controls in place to ensure the accuracy of financial reporting.
Thomas Ryan is an information technology and logistics professional with more than 25 years of experience in warehouse and transportation operations and systems, enterprise integration technology architecture, and supply chain collaboration enablement through the application of technology. He has worked for Procter & Gamble, among other companies. Ryan is currently Principal, TKR Consulting Associates. He can be reached via e-mail at tomryan@tkrconsulting.com.
Companies in this article