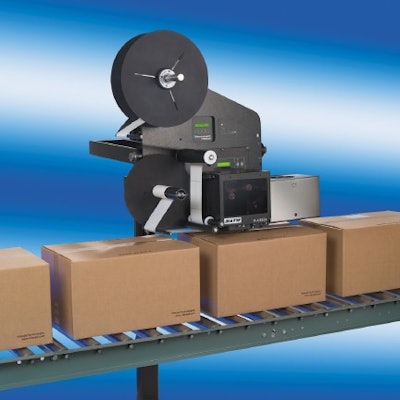 * The P3400 label printer applicator has a modular design for seamless combination of the base system, a print engine, and one of eight standard application modules. The system has a standard 14" unwind reel that results in fewer label changes and increased uptime.
* The new Marsh 3100 and Marsh 1100 large character ink-jet printers can print characters as large as 2.75" and 0.66" respectively. They have an automatic self-cleaning and self-maintenance system that ensures repeatable print quality in every environment.
*The new 1310 ink-jet printer is designed to start and stop without the need for cleaning, and its automated backflushing nozzle minimizes downtime by automatically cleaning itself at start up and shutdown, even after idle periods.
*The 3410 laser coder prints high-quality graphics, characters, and bar codes on a range of packaging materials, including certain rubbers and plastics that are traditionally difficult to mark.
Companies in this article