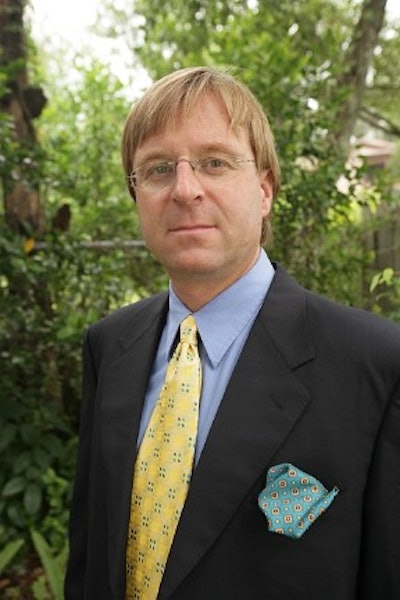 It can now be stated without exaggeration that RFID technology has become an integral part of the supply chain. Initially forced by mandates from major retailers as well as governmental directives, many companies now see the clear benefits that RFID integration affords them. RFID tags are a means of carrying information that must be physically attached to the product. The easiest and most logical way to do that is to embed the tag within the packaging. The idea of attaching a self-adhesive RFID shipping label to a corrugated substrate has been the first natural choice and has been discussed many times before. Let us therefore concentrate on more sophisticated and advanced applications.
Talking food
In a Wall Street Journal article, Gabriel Kahn writes from Mantua, Italy, that Italian Dairies that make Parmesan cheese have deployed RFID to track the age and origin of inventory. Kahn writes about the need for counterfeit avoidance. Carlo Buttasi, the technical director of the dairy consortium that manufactures cheese under the brand Virgilio, says that the technology will eventually reduce the company's operating costs by up to 50%. An even more astonishing fact, however, is that the tags are not applied externally, but put on the cheese before it is covered with the protective wax, thus becoming part of the product's external packaging. This ingenious method is but an introduction to the world of advanced RFID "labeling."
Active, passive, or just simply smart?
Another example is a battery-assisted backscatter UHF label from supplier Power Paper. One usually thinks of tags with batteries as a bulky, costly device. The Power ID smart active label (see image 2) is roughly the same size as a normal tag—the power source is a thin, flexible, and environment-friendly printed energy cell on a polymer film substrate. It is not an active tag, as it does not constantly beam a signal. Instead, it is activated when it senses a signal from the RFID reader.
The differentiators from active tags are both the form factor as well as the price. Battery-assisted label pricing is in the $.40 to $3 range. This price, which certainly is higher than a regular passive UHF tag, affords a much longer read range—of over 30 feet—and higher read reliability. Such tags are best utilized on materials challenging the RF capabilities. Examples include metal beverage containers, aluminum foil juice boxes, cigarette boxes, or containers of foil-wrapped chewing gum.
When environment is what matters
There is, however, much more to power assisted passive UHF tags (or semi-passive tags as some prefer) than simply a longer and more reliable read range. Packaging and product may also meet challenging environments. Many products, such as the RFID-enabled cheese already mentioned, must be transported and stored in strictly controlled environmental conditions.
Cheese may be the simplest example here, but when one thinks of ultra-fresh items such as yogurts or certain medicines and the risks and liabilities of delivering a less than perfect product, consider the x_Tract Environmental Monitoring Solution from KSW Microtec. This power-assisted tag communicates using the 13.56 MHz band in accordance with ISO 15693. It allows for electronic documentation of temperature with time and date details (see image 3) by essentially logging any discrepancies from appropriate storage and transportation conditions. What adds to the attractiveness of this solution is that the tags are reusable and the battery has enough power for more than one year. When combined with mobile data gathering technologies such as hand-held RFID readers that fit into a PDA PCMCIA expansion slot as well as real time data transfer through GPRS, this system allows for much closer product monitoring and objective decision making based on product integrity.
Embedded tags pave the future
Many products do not have packaging that lends itself to an applied label; sometimes the packaging itself is reusable and operates in a closed loop environment. That is where the RFID tag becomes a part of the packaging while it is being produced. Injection moldable RFID tags (Injection-Moldable Tags, or IMTs) from UPM Rafsec are an excellent example. Once embedded in a crate or pallet, the tag will function for the life of the item, typically five to seven years. IMTs can withstand normal handling and washing throughout this period. Operating in both UHF as well as HF frequencies, these reprogrammable tags become, for example, part of a beer crate or meat packer's slip-sheet. They may be utilized in the produce supply chain where a Returnable Plastic Container (RPC) is the basic packaging unit and the use by date is crucial. It also permits tracking the container's history and including information about users and maintenance.
RFID as an asset tracking technology is utilized by CHEP, an Orlando, FL-based pallet pooling company that uses special applied tags to track its blue-painted wooden pallets throughout the supply chain. This permits CHEP to recognize who uses the pallet and for how long. It also gives visibility on who may have damaged the asset. For more on this application, read RFID-enabled pallets, published in the June issue of RFID Antenna.
Convenience or necessity?
Packaging is a natural point place to affix RFID tags because packaging already assumes the role of informing customers about the product and its attributes. Now, thanks to RFID technology, it can automatically carry that same information across every step of the supply chain. It creates true real-time process visibility. Packaging suppliers should take advantage of that offering. It is the author's opinion that supplying packaging with RFID labels ready to use by end users is a value-added service that should not be ignored by the packaging industry.
Ralf Saykiewicz, vice president/solution architect, Technology Solutions Co., can be reached at the phone number below. His e-mail is Ralf_saykiewicz@techsol.com
Companies in this article