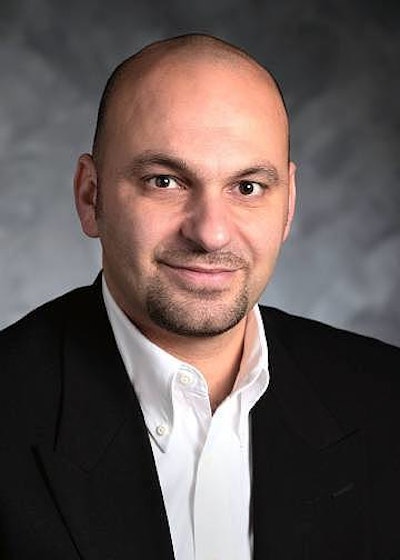 A well-integrated supply-chain operation encompasses the ability to track goods and material through every step in the supply chain, including raw materials from various suppliers, to manufacturing, and all the way to final delivery of a product to the end user. In the supply chain, there are numerous, seemingly unrelated, business entities involved in processes that get the item to the next link in the chain, closer to the end user.
Capturing and integrating data about the location and history of each item in the supply chain can help create more efficient workflows and error-free processes. RFID technology is an ideal enabler to help track the movement of products through the links in the supply chain, inspect and analyze the data collected from RFID tags, act upon the data, and potentially add or associate more useful data to the tags that can be used at the next link in the chain.
But can RFID really deliver on this promise today? The short answer is "No." Surprisingly, the reason for this is not necessarily because RFID technology and products, per se, are not up to the task. Let's take a closer look.
The number of businesses that may touch a supply chain and the large number of processes that can be RFID-enabled make the application and deployment of an end-to-end RFID-enabled supply-chain solution potentially daunting.
The catalysts that are driving RFID adoption into the supply chain are recent mandates from the United States Department of Defense (DoD), Wal-Mart, Target, Metro, and other retailers, along with more favorable prices of RFID components, particularly tags. Most of the resulting RFID-enabled supply-chain solutions look at applying RFID between only two points (for example between Wal-Mart and each of its suppliers separately) in the chain.
However, fully integrating all the links in the supply chain is recognized as the ultimate value liberator. The more processes in the supply chain that can be integrated through RFID-collected data, the greater the potential for improvement in efficiency. This is the ultimate power of RFID. Sourcing and procurement, packaging, distribution, inventory control, forecasting, transportation, and logistics are all processes common to many supply-chain operations. Linking these up to all the businesses and integrating all the processes in the supply chain is much easier said than done. So, while RFID becomes simply an enabler for end-to-end supply-chain integration, several challenges—which are not RFID related—must be addressed and overcome before RFID can help realize its full potential in the supply chain.
Now, let's take a quick look at what these challenges entail.
* Unique Identification or Data Serialization: Most supply-chain processes and applications are designed today to work with bar-code technology. As such, they do not have a concept of a unique identifier for each instance of a product/item. Bar codes can only identify a class of items such as a particular brand and size of cereal box. As a result, business processes and their associated software applications will have to be redesigned to address the concept of unique identifiers before they can fully benefit from an RFID-enabled system.
* Data Synchronization: Data synchronization involves the complete, accurate, and timely updating and reporting of product/item data exchanged between trading partners in the supply chain. Historically, this has been an issue between trading partners such as consumer packaged goods manufacturers and their retail counterparts. Although data synchronization is not an RFID issue per se, it is nevertheless a critical issue to be resolved. That's because RFID can worsen the situation, potentially generating more inaccurate data, and make it more readily available.
* Standardization: Supply-chain integration, by definition, requires cooperation and communication between a diverse set of hardware components and software applications and among many different trading partners. Standardization is the only effective means of satisfying this requirement in an efficient and cost-effective fashion. Interestingly, both data serialization and data synchronization can largely be addressed through adherence to standards, as is the case with the on-going efforts of the EPCglobal standards organization.
Supply-chain integration is expected, by analysts, businesses, and vendors alike, to become one of the most widely used applications of RFID. Process efficiency resulting from improving visibility in the supply chain of packaged goods to farm animals brings about cost savings to more than one business because there are potentially dozens of businesses involved in the handling of goods through a supply chain. However, to get there, the supply chain industry must first deal with a few intermediate issues, such as data serialization, data synchronization, and standardization. Addressing these issues in an orderly and effective fashion is indeed the challenge for the next decade.
About the writer: Shahram Moradpour is the co-author of RFID Field Guide and co-founder of Cleritec Systems, a provider of RFID solutions for manufacturing and pharmaceutical industries. Moradpour advises companies on how to deploy RFID successfully. His past experiences include executive leadership and business development at Sun Microsystems, consulting to Fortune 500 companies, and distributed software development.