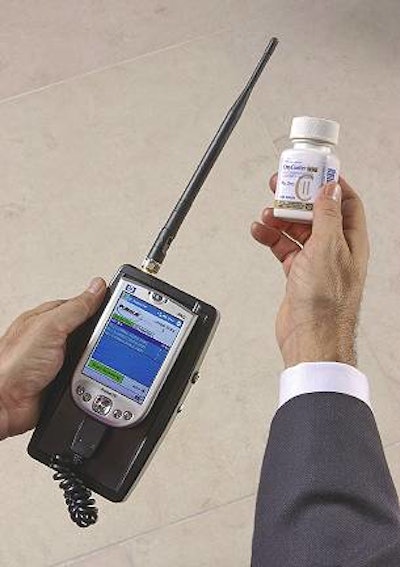 "RFID technology provides the pharmaceutical industry with the ability to create an electronic drug 'pedigree,' or tracking mechanism that will lead to greater supply chain security and patient protection against counterfeit drugs," says Aaron Graham, vice president and chief security officer at Purdue. The company is using Class 0 tags from Symbol Technologies (formerly Matrics) that contain a 96-bit electronic product code (EPC) number, according to Chuck Nardi, Purdue's executive director of supply-chain and corporate systems.
The tags are applied to bottles from which pharmacists fill prescriptions and won't be sold to consumers. Bottles are shipped in boxes of 48.
In addition, the company plans to donate 100 handheld RFID readers to a variety of law-enforcement offices targeting prescription drug thefts.
Companies in this article