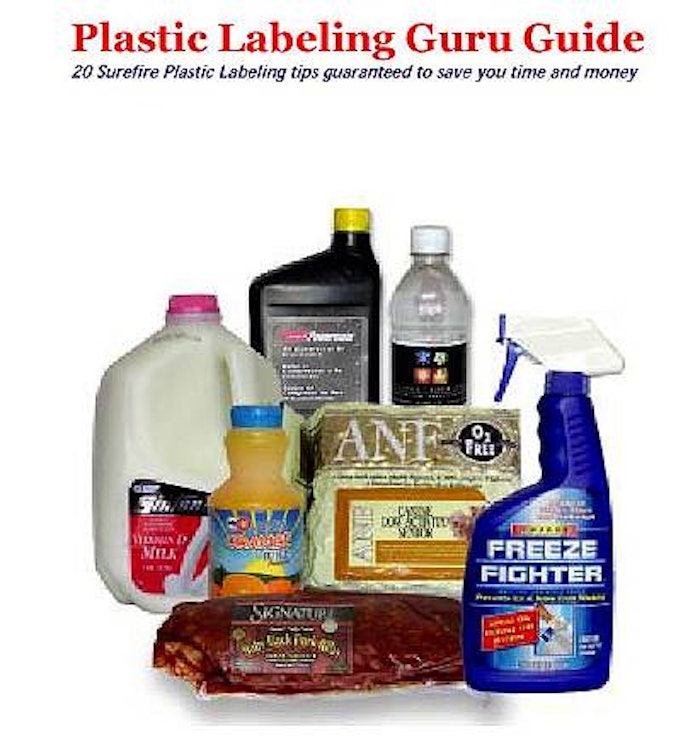 The eight-page white paper The Plastic Labeling Guru Guide is available for download in PDF format. Intended for label and packaging designers and engineers, the guide is based on real-life labeling issues and challenges that can cut label costs and reduce waste.
From Tip #1 (Ask your vendor the best size label to run) to Tip #20 (Use expanded content labels to increase copy area), the guru relays in several sentences per tip helpful insights that may just save you some money.
Here's a full example: Tip #8: Save containers with repositionable adhesive. If you are labeling a plastic item that requires precise label placement, you might want to try an adhesive that takes a few minutes to build strong adhesion to the plastic. This "grace period" will give you some time to remove misapplied labels from your product without the labels tearing apart in the process and leaving paper scraps stuck to the container. You will then be able to salvage the container and run it through the labeler again.
The company's Web site is SpectraGraphics.com.