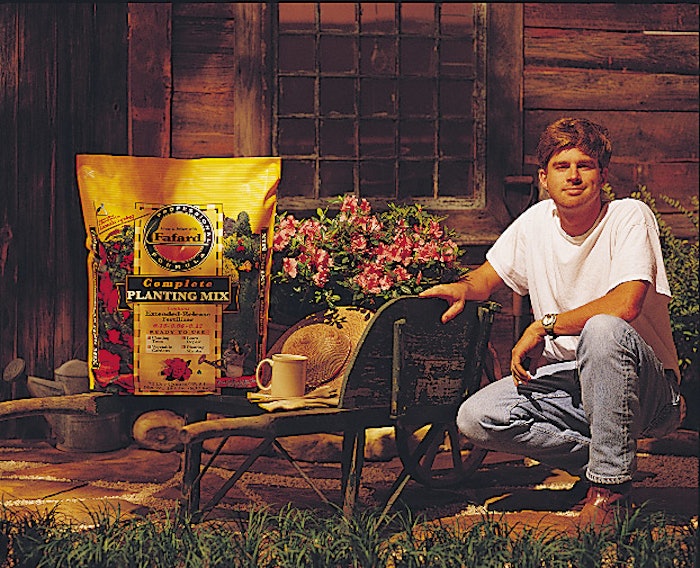 PW: What is the advantage to your dual position?
Ratterree: Our brand is sold only in independent garden centers, but we are also heavily involved in private labeling and custom blending. My position allows me to work closely with both sales and manufacturing. Managing art with manufacturing in mind gives us a unique sales advantage.
PW: How has lawn and garden packaging changed?
Ratterree: With an investment in high-end packaging, our industry has made itself a more interesting category to retailers. In the past, soil-less mixes were a 99¢ "loss leader." Now the garden center can capitalize on the combined value of high-quality mix products and high-end packaging. A good packaging strategy can build strong brand loyalty and drive cross-merchandising opportunities.
PW: What's ahead?
Ratterree: Electron-beam technology, which offers a supplier converting benefits and graphic enhancements, delivers a competitive alternative to conventional laminations. The testing we've done—as have our competitors—has made me confident that EB can be a very big thing in packaging for this category. On the creative side, the use of digital plates, continuous print sleeves, and the advantages of newer color matching capabilities should produce better, more efficient designs.
PW: What's one thing you'd like to see change in packaging?
Ratterree: A commitment from suppliers to educate its salespeople about its own manufacturing capabilities. Tradeshows are still a big part of this industry, and I meet many new potential suppliers. However, when a spokesman isn't comfortable explaining the specifics of its operations, then it's difficult to assess if our investment on the art side will be a good fit for them.
PW: What's your "dream" package?
Ratterree: One of our creative goals in a store is to capture a consumer's attention. If there was a way to impart the smell of flowers into the plastic packaging, retailers might be more interested in putting the proverbial bag of compost next to the register.