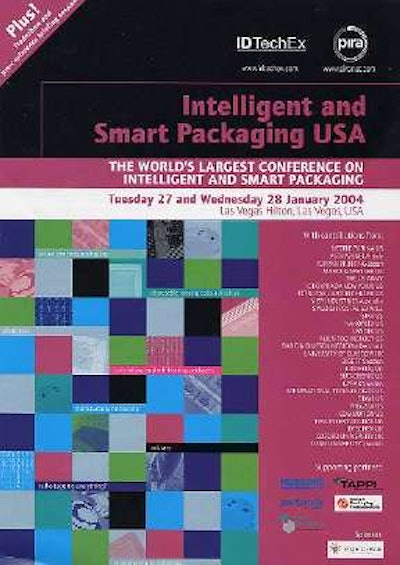 Detailing trends in radio-frequency identification (RFID) and smart packaging was James Stafford, the head of RFID project for Marks & Spencer in the United Kingdom.
RFID leadership
As one of the first major corporations to implement broad RFID measures, Marks & Spencer continues to test new methods of tracking its inventory. To help them organize their vast product range, the company employed RFID tagging for 3.5 million returnable food produce delivery trays, as well as for its clothing products. For the food inventory, the technology will provide detailed information on stock and help staff and suppliers read that information six times faster. This will lead to reduced waste, Stafford says.
This quarter, 3.5 million trays for food transport will be produced with 13.56 Mhz read/write RFID tags, as well as 400ꯠ wheeled pallets, and all new tagged horticulture transport boxes. The tags will help identify "best before" and "use by" dates.
"2004 is what I'd like to call our 'year of action'," Stafford says.