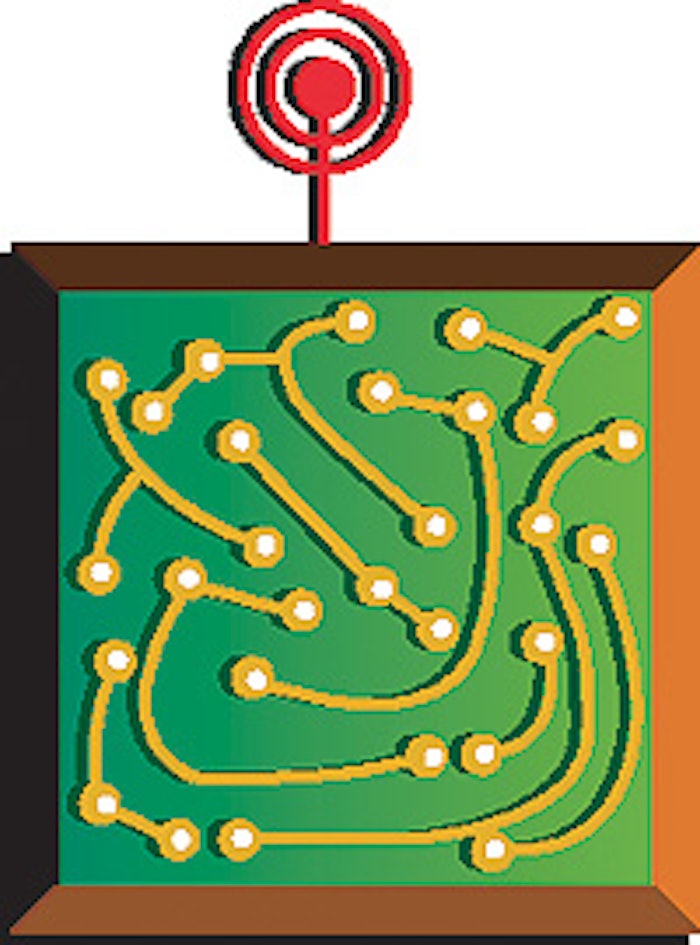 The reach of RFID information tags into retail locations suffered a setback when Wal-Mart Stores, Bentonville, AR, confirmed that it use the labels only for pallet loads and shipping cases moving through its warehouses. Earlier, there were reports that the retailer would work with Gillette on an in-store test at Brockton, MA, in what Gillette called a test of a "smart shelf," that would allow close inventory monitoring.
"We are going forward with our top 100 suppliers, asking them to supply all products to our distribution centers on pallets and in shipping cases displaying the RFID tags," Wal-Mart spokesman Tom Williams told Packaging World. "Then in 2006, we would like all of our suppliers to meet these RFID requirements."
Williams says the company discussed the store test with Gillette, "but we never followed through on it. We simply never decided to participate and the equipment was never installed. We've decided to focus on our distribution centers; that's the direction we've taken."
Repeated attempts to reach Gillette for comment elicited only what sounds like a standard response on privacy.
"I hope to reassure you that The Gillette Company will do everything within its power to ensure the privacy of its consumers," according to an e-mail from Claire Lo. "Our focus is entirely on our supply chain from the point of manufacture to the point of retail sale, because this technology will help us and our retail partners fight theft and stock loss, which is the major cause of products not being available to consumers on the shelf. The tags do not contain any personal information, nor are they capable of receiving personal information. They simply contain the reference number of that product, the 21st century version of the bar code."
She went on to explain that, since the RFID tag was on the packaging, it will be discarded with the packaging after purchase. The response is very similar to a Frequently Asked Questions file available from the Assn. for Automatic Identification and Data Capture Technologies that was designed to allay public fears about RFID tags.
Wal-Mart's Williams reiterated his company's use of the RFID tags only at the distribution center level.
"At this stage, there are no plans to extend RFID to the individual package level," he said. "If you went to individual packages, you'd be talking about billions upon billions upon billions of packages and chips. What would a company do with all that information? Or what information would a company want to glean?" he asked.
When asked whether the lack of a retail test was truly a setback for the RFID technology, he chuckled. In response, he said: "Consider that we have 103 warehouses in the United States that supply our stores. And from January to June last year, we moved more than 2.5 billion boxes through those warehouses. So we think bringing RFID to our distributon centers will be a quantum leap forward, not only for Wal-Mart but also for the technology."
Wal-Mart's chief information officer recently addressed the issue of the costs of RFID chips, Williams noted. "He talked about the 'chicken and egg,' which comes first," Williams reported. "We think the move going forward with our distribution centers is a heck of a builder that should give some momentum in the direction" of RFID costs."
When asked about the capital investment of equipping warehouses, Williams explained that some Wal-Mart warehouses already have scanners that the company has used in testing the technology. "And we'll be equipping all our centers for RFID scanning," he said. "We haven't talked about the capital cost, but we will."
Companies in this article