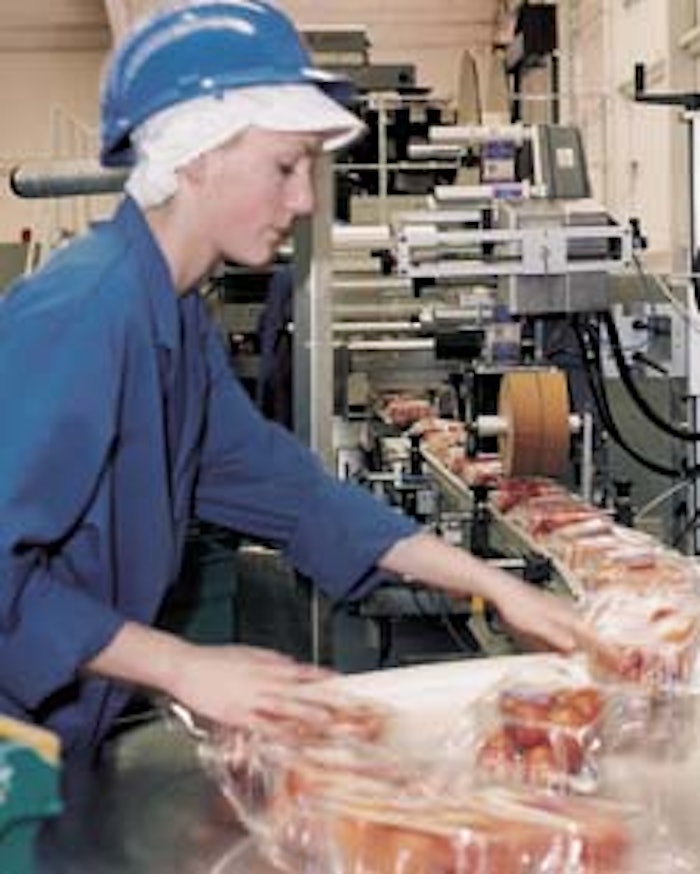 The labelers are supplied by Harland Machine Systems, represented in the U.S. by Harland America (Delran, NJ).
"Each machine labels 100 packs per minute, a significant improvement over our previous print-and-apply machines, which only handled 75 packs per minute," says Hazleton packaging manager Lisa Keates. The firm was also impressed with how gently the machines apply labels. "That's important when you're labeling easily bruised tomatoes," says Keates.
The Sirius labelers apply pressure-sensitive paper labels to Hazlewood's packages. The photo here, taken at Hazlewood's Ash facility, shows labeling of cherry tomatoes in plastic mesh baskets. The labels are preprinted with produce descriptions and, for major retail chains like Tesco and Sainsbury, retailer identification. Variable data, including sell-by date, country of origin, pack size and bar code, is thermal-transfer printed onto the paper labels just before on-line application by the print-and-apply labeler.
Companies in this article