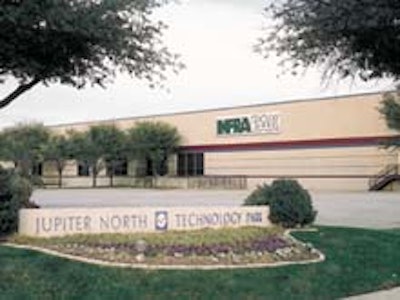 Sharp (Conshohocken, PA) will double its packaging capacity at its facility in Fairfield, NJ, that is dedicated to the production of primary and secondary packaging of cephalosporin antibiotics.
The Pharmaceutical Development Center (Charleston, SC) is opening a multimillion-dollar facility this summer, quadrupling the co.'s drug development capacity.
Krones AG (Neutraubling, Germany) has created a new department called Kettner Packaging Solutions that will focus on bottling, canning, labeling and packaging for multiple industries.
Sensormatic Electronics Corp. (Boca Raton, FL) will invest $50 million over three years to expand its anti-theft label mfg. facilities.
Teich Packaging (Barrington, IL) will change its name to Constantia Packaging, Inc.
California Litho (Chatsworth, CA) changed its name to Pharmaceutic Litho & Label Co.
Tops Engineering Corp. (Richardson, TX) has moved to 1651 N. Collins Blvd., Ste. 240, Richardson, TX 75080; phone: 972/739-8677, fax: 972/739-9478.
Adchem Corp. (Riverhead, NY) has completed a $9 million expansion to its Riverhead mfg. facility, resulting in a 30% increase in output.
CNC Containers Corp. (Tumwater, WA) has added nine blow-molding machines to its four West Coast mfg. operations.
Schafco Packaging Co. (Lancaster, PA) will expand its Lancaster plant with a $300ꯠ investment in equipment, facilities and personnel.
Barry-Wehmiller Co., Inc. (St. Louis, MO) has opened a new office in San Juan, Puerto Rico.
Inland Paperboard and Packaging Inc. (Indianapolis, IN) will build a new corrugated shipping container mfg. facility in Monterrey, Mexico.—CCL Container (Oakridge, NJ) will install three high-speed aluminum tube lines: two at its Harrisonburg, VA, plant, and one in its Carrollton, KY, plant.
Matrix (Saukville, WI) has moved into its 18ꯠ sq' building at 700 N. Progress Dr., Saukville, WI 53080; phone: 262/268-8300, fax: 262/268-8301.
Companies in this article