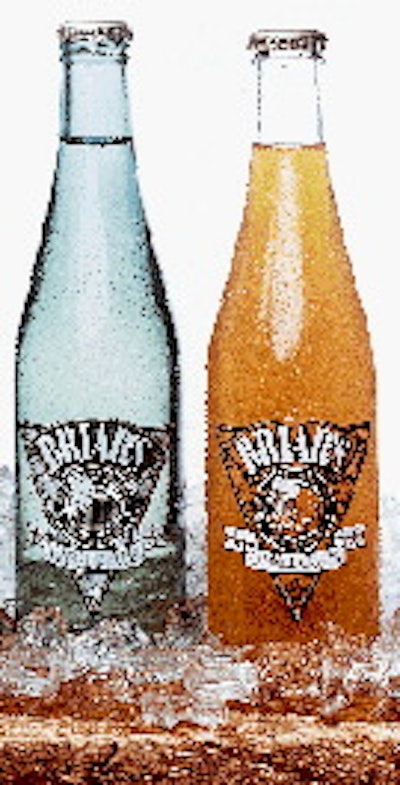 Gone is applied ceramic labeling. In its place is a pressure-sensitive polypropylene label with a sleeker, more contemporary look.
But the label change wasn't just esthetically driven. The new PP label is more efficient and money-saving than the ACL-decorated glass bottle, says Guy Battaglia, vice president of sales for Briar's. The company had been buying the predecorated bottles from its supplier, Vitro (Dallas, TX). The problem was Briar's had to commit to a certain number of bottles for each flavor, despite the fact that demand for a particular flavor may go down before the bottle can be filled. This left Briar's with cases of excess bottles of the less popular flavors.
"With the pressure-sensitive label, we can pick and choose what flavors we want to label our bottles for," Battaglia says. "It's much more efficient."
Label supplier Spear (Cincinnati, OH) screen-prints the label in five colors, and Chattanooga (Chattanooga, TN) applies the label to the bottle. Finally, Hillside Bottling (Hillside, NJ) fills the bottle for Briar's.
Battaglia hopes the package redesign will differentiate his bottles from competitors'. "We've always said it's the packaging that gets the guy to taste it once," he says. After that, "What's inside the bottle will get him to repeat the purchase."
Briar's sodas retail for 79¢ to 99¢ and are sold in supermarkets and convenience stores in most of the northeast.
Companies in this article