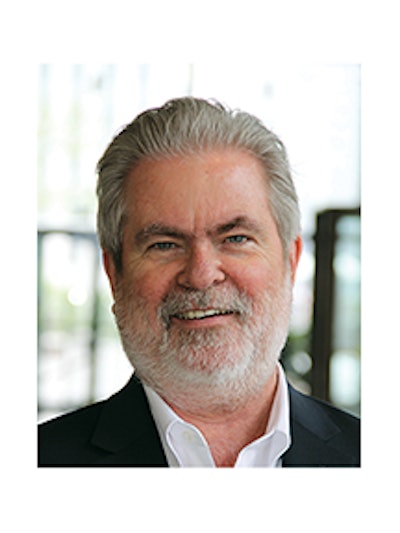 My February column (pwgo.to/2768) was no exception. In no particular order, here are a few of the observations that callers and e-mailers shared with me:
• Since I'd heard anecdotally that hot-melt ink-jet coding was being accepted by Walmart on cases from at least one food manufacturer, I mentioned that fact in my February column. I've now heard from a number of sources that hot-melt ink-jet coding is by no means the only method of on-line case coding that is passing muster with Walmart buyers. Also finding acceptance are continuous ink-jet printing on corrugated cases as well as direct thermal print-and-apply and thermal-transfer print-and-apply labeling onto cases.
• One CPG company veteran is mystified why Walmart would ever have stipulated that flexographic printing of black ink on brown cases was their preferred approach when ANSI and GS1 standards indicate a preference for black on white. He put it to me this way: "Black on white pops in a way that black on brown does not. Why do you think FedEx and UPS and Amazon rely on labels whose black printing is on a white background?"
• Some observers are wondering if the Walmart people ever asked themselves how their mandate requiring that GTIN be flexo printed by the corrugated converter aligns with the Food Safety Modernization Act. Among the requirements that FSMA might bring about is that a maker of food products must include a batch code on corrugated cases that can be scanned to recall product quickly and effectively should the need ever arise. Batch codes by their very nature cannot be assigned to a corrugated case of food until after the case is at the food plant and has been filled with primary packs. If Walmart's stipulation about GTIN being flexo printed at the corrugator's plant is enforced, where and how will batch codes be printed? How will they be factored in without causing confusion, adding cost, or—worst-case scenario—obstructing a recall?
• CPG companies would like to make capital investments in case-coding equipment that will meet existing and future requirements. "We want to be one and done and buy something that's going to last for awhile," said one engineer in a phone conversation. "But trying to figure out how rigidly enforced the Walmart mandate is going to be is like trying to read the tea leaves."
• Considering how flummoxed food manufacturers are because of the Walmart mandate, one manufacturer of coding and marking equipment wants to know where's the Grocery Manufacturers Association in all of this. Why, he asks, hasn't GMA channeled its members' frustration and confusion into a collective voice to which Bentonville would be more likely to listen?
• A maker of print heads tells me he has heard from a number of food manufacturers that one specific Walmart stipulation that surfaced when the mandate first came out—that cases must have GTIN printed on all four sides—is not being enforced. Walmart buyers, says he, are apparently satisfied with having GTIN on two sides. The same source makes two more observations. First, one thing that has changed in many if not most food manufacturing companies that ship cases to Walmart is that much greater care is being taken to test for scannability at the food plant before the case leaves the premises. He acknowledges that this is a good thing. Second, now that Walmart has had more than a year to realize how impractical the original mandate was, he'd like to see clear-cut documentation coming out of Bentonville that would clarify and solidify precisely what Walmart's expectations and requirements are. Call it Case Coding Mandate 2.0, if you will. Apparently he, like the engineer mentioned above, agrees that reading the tea leaves gets old fast. pw