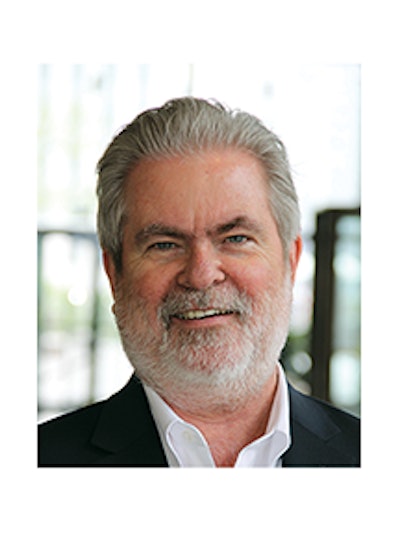 Among the most controversial requirements was this: GTIN (Global Trade Identification Number) on cases must be printed flexographically because, in Walmart's opinion, no other printing method produces codes that are consistently and reliably scannable (for details go to our May story at pwgo.to/2673).
Since we're coming up on the one-year anniversary of the February 2016 PowerPoint that announced the new requirements, I thought I'd make a few inquiries to see where things stand. Among my queries was a request to Walmart seeking a comment or two on how things have gone with the GTIN mandate. Walmart's Media Relations Department emailed back that there was nothing new to report. But since I've been hearing, anecdotally at least, some pretty intriguing stories about how food companies are coping with what Walmart is asking for, I thought I'd share a little bit of what I've been able to learn.
What's most interesting is that some food companies have been able to demonstrate to Walmart's satisfaction that GTIN doesn't have to be flexo-printed by the corrugated case manufacturer after all. One method of case printing that seems to be emerging from all of this as being okay in Walmart's book is hot-melt ink-jet case coding. It's not continuous ink-jet (CIJ) technology, which is a process of spraying liquid ink from a reservoir through nozzles and onto a substrate. Nor is it thermal-transfer printing, which is a process of melting a coating on a ribbon so that the coating stays on the substrate. Unlike these, hot-melt ink-jet coding is a drop-on-demand (DOD) technology relying on a solid, wax-resin ink block that gets melted internally and then is expelled from nozzles by piezoelectric action. Compared to CIJ and thermal-transfer, the ink tends to adhere securely to just about any substrate, including corrugated cases. It solidifies on the substrate, forming well-defined characters and codes and becoming dry to the touch in a fraction of a second.
As for why Walmart would insist on one thing publicly—"Thou shalt use flexo for GTIN on cases of food products"—but has been allowing certain suppliers to do something quite different, few people I've talked with would like to answer that question on the record. But knowledgeable stake holders summarize the situation along these lines: By banning on-line ink-jet coding on corrugated cases, Walmart stands in the way of late-stage customization, a well-established practice that brings significant cost savings and efficiencies up and down the supply chain. As this fundamental economic reality reveals itself to category buyers at Walmart headquarters in Bentonville, AR, those buyers have been exercising whatever autonomy they can muster to sidestep the corporate edict on a supplier-by-supplier basis.
I was beginning to think this kind of mutually beneficial buyer/supplier compromise would become the status quo, that gradually the case-coding kerfuffle would fade away just as Walmart's RFID mandate did a few years back. But I was disabused of this quaint notion when I learned that Walmart sent a January 3 email to its food suppliers asking them to a) describe how much progress they'd made in meeting the GTIN case-coding requirements articulated a year ago and b) indicate the specific date by which all the requirements would be fully met.
"Some food suppliers may have thought that they had escaped untouched," says Ron Sasine, former Senior Director of Packaging at Walmart. "But the recent memos sent out by the food buying teams at Walmart indicate that the flexo-printing issue is still very much alive. The food division is serious about its commitment to move suppliers to a single print technology, and food companies will need to get on board. The negotiating window appears to be closing."
Few things in the packaging space will be more closely watched than how all of this plays itself out.