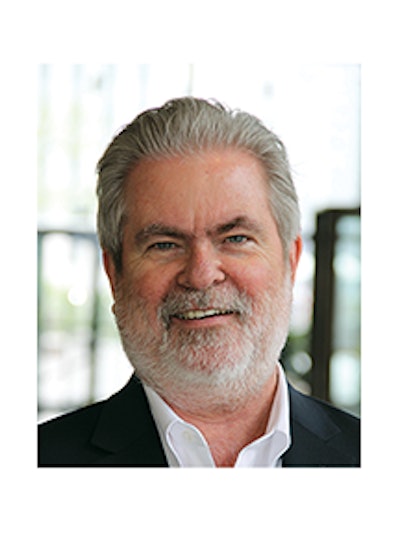 With two Hinterkopf direct-to-shape digital can printing systems humming in the Montreal plant where it all began, the firm is opening a 45,000 sq ft facility in Chicago's western suburbs that will have three printers running by the end of this year. Two more sites are now being planned, which means that by the end of 2023, Hart will have four sites and nine Hinterkopf direct-to-shape digital can printers.
In some ways it all started with Stephanie Hart, whose name the company bears. She wore a number of hats in the lead up to the launch of Hart Print. From 2004 until 2020 she was at ALDO Group, a Montreal-based firm specializing in the design and production of quality, stylish, and accessible footwear and accessories. Her last position there was VP of Real Estate and Brand Environments. In 2016 she enrolled in the John Molson Executive MBA program at Concordia University in Montreal. And somewhere along the way she became an investor and partner in Brasserie Harricana, a new microbrewery also in Montreal.
Like many microbreweries, small batches and artisanal offerings were central to the Harricana business. "But as we looked at ways of decorating cans in small batches, " says Hart, Co-Chief Executive Officer and Co-Founder, "we realized that the only real options were stickers, which are not very attractive, or shrink sleeve labels, which are not good environmentally. At about the same time I met three fellow students in the MBA program, and before you knew it we were looking for a way to digitally print cans in small batches. Initially it was an academic assignment that was part of our course work. But when we graduated, we decided to make it happen."
Paradis, who was one of those "fellow students," picks up on the firm's backstory. "We were identified by the Quebec government as an innovative manufacturer, which allowed us to structure a loan from a bank that was one-third interest-free. That was a huge boost, as government support paved the way to positive discussions with commercial banks. We did initially have one partner who came in with some private equity money, but later we replaced that partner with money largely from friends and family, so by the end of 2020 we three co-founders had 100% ownership of the company."
Joining Paradis and Hart as the third co-founder was Alexander Anishin, and it was he who first identified Hinterkopf as the source of the can printers the firm would install.

---
---
Hart Print's chances for growth and success took a big leap forward in November of 2021 when the three-year-old firm was acquired by Ardagh Metal Packaging (AMP), a global player with nearly 6,000 employees, operations in 24 production facilities across Europe, North America, and Brazil, and sales of approximately $4.1 billion. "This initiative enhances AMP's ability to serve fast-growing, emerging customers as they seek to access the market," noted AMP in announcing the acquisition. "In addition, it enables AMP to flexibly respond to larger customers' shorter-run requirements, including for new product introductions and targeted promotions."
Among the more exciting aspects of this development is that now can maker and can printer are joined at the hip. "When you think about can makers like Ball, Crown, or Ardagh, a firm like Hart is such a small part of their business that they don't necessarily know the best way to create a can suitable for digital printing," says Paradis. "The printed cans they sell to the Coca-Colas of the world have an extremely slick overvarnish that helps cans run through filling and packaging machinery at very high speeds. That's the opposite of what we need. We need a sticky surface that's going to have great ink adhesion. With Ardagh's acquisition of Hart Print, we'll be able to jointly take a much closer look at what goes onto the can during the manufacturing process, maybe even to the point of looking at cans that are made specifically for digital print. Suffice it to say that this acquisition is a game changer in terms of Hart's journey." PW
Companies in this article