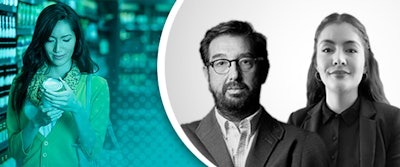 On the shelves of Mexican stores and supermarkets, consumers are now seeing the products they have traditionally purchased with changes in presentation, packaging, and formulation. Many of them now include warning octagonal labels for high content levels of sugar, fats, sodium, or calories that exceed the caps set by the amendment to NOM-051, published and put in force by the Economy and Health ministries of Mexico in October of 2020.
The new norm was announced to the Mexican industry on March 27th, 2020, six months before its rollout, at a time when mobility restrictions and the request of a citizens' self-imposed lockdown made by the authorities marked the beginning of a period filled with drastic disruptions in every-day activities on all fronts.
Despite these extraordinary circumstances, deadlines for companies to adapt their products and packages to new regulatory demands were not modified. The disruptions of supply chains, and the categorization of certain sectors of vendors as non-essential (packaging manufacturing, for instance), made the requirements established by the norm even more critical for food and beverage processing companies.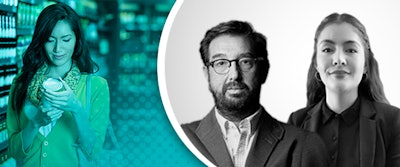 Facing this panorama, Jonás Murillo, General Director of CANAINCA (National Chamber of the Canned Foods Industry), detailed the background for these new regulations, that are forcefully impacting the sector's companies, in a recent webinar called Factors and Challenges in Front-of-Package Labeling of Foods, and the Industry's Response in Mexico. The facts presented by Jonás Murillo and Estephani Paniagua, Technical Coordinator at CANAINCA, summarized the perceptions of a wide portion of the guild's associates. This is the only organization that represents the industries dedicated to processed foods manufacturing in Mexico. Due to the size of the joint output of its associates, rising to 8 million tons of farming and fishing products every year while reaching 70% of Mexican households and 127 million people, the scenario presented by CANAINCA at the webinar precisely reflects the industry's situation facing NOM-051's compliance exigency.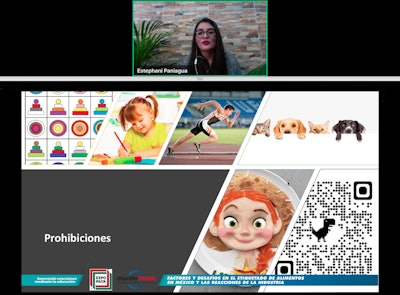 A Difficult Route to Transit
With the enactment of phase one of the nutritional profiling of the norm on October 1st, 2020, and the enforcement of frontal labeling that includes warnings about the excessive contents of some elements, a process that includes two more stages began. This was explained by Estephani Paniagua: the second phase of nutritional profiling which includes changes for sodium and calories contents in liquids, and the third phase (starting on October 1st, 2025) will definitively incorporate all established values including elements present in the product itself, not only in critical added ingredients.
Up till now, the journey has not been easy, said the webinar's presenters, due to external as well as internal factors. Legislators did not adequately consider preparation times for companies to comply with the standards set by the norm and, despite a transitional period being set allowing the use of provisional stickers on packaging, many have faced serious issues leading to considerable losses on different fronts. For example, Jonás Murillo explained how a great number of companies are storing an excess inventory of labels and pointed out the advisability of allowing, for a prudent period, the coexistence of products labeled under old and new regulations to avoid losing valuable products that are impossible to repackage.
The COVID-19 pandemic has not made things any easier for these companies by generating important delays in supply chains, difficulties for importing supplies, raw materials, and equipment, an oversaturation of pending orders to vendors, and shipping cost overruns, among other issues impacting manufacturer's operations and performance.
Besides, external factors such as the extinction of sales channels previously not seen as essential, the increase of controls and restrictions, the disqualification of displacement and product-promotion strategies (such as sampling), have severely impacted the tasks of these organizations in pandemic times. Add to this the adjustments these companies have been forced to perform in subjects like materials, due to vendor saturation and the growth in error occurrence, as well as delays caused by the sudden shift to 100% virtual relationships with their sub-contractors.
Even within companies, compliance with the standards set by NOM-051 has entailed considerable expenses to adapt packaging and labeling for every single stock-keeping-units (SKU) of their products, whether it means new designs, printing elements, or because the regulatory agencies decided to prohibit the extinction of pre-existing packaging materials inventories.
Industry Compliance, despite Challenges
To present products in conformity with the dispositions of NOM-051 for foods and non-alcoholic beverages is a generalized decision amongst the industry's companies, regardless of the difficulties and restraining deadlines they have been faced with.
Manufacturers have turned to diverse mechanisms to mitigate the impacts that the new rules have caused, although dodging them has not been possible in every case. A particular case shown in the webinar was that of mayonnaise, which faces extreme reformulation or keeping the warning seals for excess calories, saturated fat, and sodium. In other words, as expressed by Estephani Paniagua during her intervention, "if the requirement of seals is met, some products could not be reformulated."
In this arena of reformulating products to avoid the presence of warning seals on products, the related processes, and modifications to packaging and labeling, would also bring about higher prices for the consumer and make those products uncompetitive.
Likewise, the seminar touched on those prohibitions outlined in article 4.1.5 of NOM-051, which sanctions the use of characters, animations, and drawings, among others, that may reference elements different to the product itself. This measure, which looks to disincentivize children´s consumption or choice of products with excess levels of citric nutrients or artificial sweeteners, has drastically impacted some brands that have been forced to remove iconic characters from their packaging, images deep-seated in the public's eye after many years in the market.
In the middle of all this, and notwithstanding the challenges facing the food and non-alcoholic industry with the enactment of NOM-051, the companies in this sector are keeping their products in the marketplace, avoiding shortages, and keeping their promise to serve the needs of millions of Mexican consumers.
A vast quantity of unsold products by the norm's effective date, April 1st, 2021, might be lost due to their repackaging constraints, as underlined during the Enlace EXPO PACK webinar.
Before the end of the presentation, a corollary statement was made, and it resounds today amidst the confrontation between different points of view on the reach of NOM-051 regarding its purpose of protecting the Mexicans' health: "Accountability for transmissible diseases is not imputable to producers of packaged foods and non-alcoholic beverages but to a wide aggregate of factors that will not be solved only through labeling."