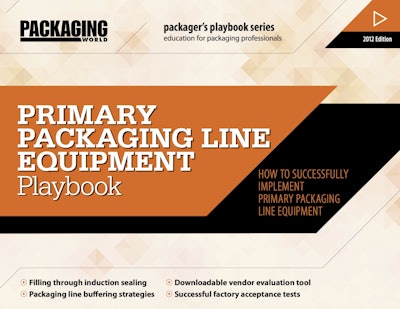 1. Better integration capabilities. While equipment controls have remained relatively the same, machines have evolved to integrate more effectively across the packaging production enterprise, particularly to ensure that coding on the case ties into the package itself.
2. Triumph of the visual. Not only has packaging become more graphic (see point 4 next page), so has coding equipment. Coding suppliers are incorporating better and more colorful touchscreens to help simplify operation, improve productivity, and maximize control. Even ink containers have become more visual: in many cases bottles have given way to self- contained cartridges that have meters for easy and more accurate visual assessment of levels.
3. Designed for traceability. Regulatory pressures at multiple levels continue to increase the need for products to be traceable throughout the distribution chain. The food industry has taken the lead in this effort with the adoption of the Produce Traceability Initiative; it includes an action plan to achieve whole-chain electronic traceability by the end of 2012. Other industries, most notably pharmaceuticals and CPG, are likely to follow suit in the near term.
4. Customer-driven standards. The requirements that coding and marking equipment must meet are being less driven by manufacturers than by the customers of manufacturers, such as Walmart, Target, and Costco. The way manufacturers are implementing coding and marking equipment depends on their customer mix.
5. Response to harsh environments. In harsh environments, there is greater variance in stainless steel on bagger machines, but in environments with caustic chemicals, stringent stainless grading is the rule. Also, better bracketry is being used, along with print rollers that are food-grade acceptable.