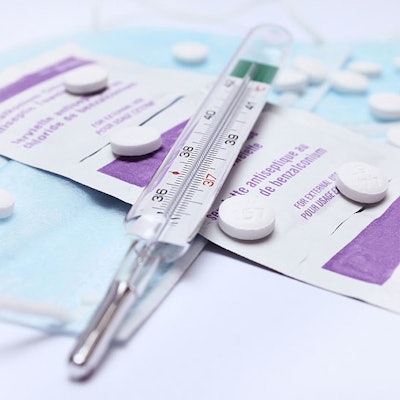 Cost pressures continue to influence the healthcare packaging sector, and medical devices are no exception. And while delivering a safe, effective medical device package to a hospital or other end user will always be the top priority of medical device manufacturers, MDMs must also consider economic factors.
Costs come into play in designing medical device packaging, where there's an occasional tendency by some MDMs to "over-package" to meet worst-case scenarios. MDMs might over-package to meet extreme distribution damage or temperature fluctuations that their packages may never see, noted Scott Levy, packaging engineer at DDL during his presentation, "Distribution Testing—What is the industry doing?"
In his speech, "ISO11607," Mike Scholla, senior consultant with DuPont Protection Technologies, recommended that MDMs follow that standard. Scholla, calling in remotely after plowing "33 inches of snow from my driveway," said he hoped a revision to 11607 would be in the works by the end of the year.
Much of that challenge he attributed to global language barriers, particularly in China. He said the Chinese prefer to translate from the Japanese translation of technical documents written originally in English. Language is also a key reason why international standards, drafts, and balloting processes can take years.
Over-packaging is not only a potential economic disadvantage, but it can also cause problems when sterilizing packaged medical devices. "We've seen instances where a company trying to do a good thing may add extra layers of stretch-wrap film or extra-strong corrugated to protect their devices, and that can be a nightmare," related Lisa Foster, vp, SteriPro Services at Sterigenics. The problem: The devices may not have been validated for that extra material, and as a result, the sterilization may not be sufficient.
ESD, IoPP, and the MDPTC
Karen Greene, vp of sales and technology for Life Packaging Technology, informed attendees about the Institute of Packaging Professionals' (IoPP,) Medical Device Packaging Technical Committee. She said that MDPTC serves as an educational and information exchange that focuses on various issues, including sterile medical device packaging, labeling, regulatory updates, and materials. Task Force group development and volunteerism is encouraged. "If you see an unmet need that could be developed into a task group, they're open to it. One of the growing areas of interest is the impact of electrostatic discharge and controlling static in hospitals where there's an emergence of electronics in medical devices. Bob Vermillion is the expert in this area."
Greene pointed out that events such as MD&M West and HealthPack are a sound way to "bring individuals together from around the country and the world given the tough economy." She said that Scholla would likely head up a new Task Force group on sustainability that would involve DuPont, life-cycle analyses, and carbon footprint research.
Standards organizations
Levy addressed a broad range of medical device packaging issues and standards with clarity. He, along with the day's chairperson, Kevin Zacharias, engineering program manager with Oliver-Tolas Healthcare Packaging, emphasized the importance that MDMs understand their distribution environment when developing packaging for their devices.
Levy said he is often asked by MDMs what standards organizations to follow, with the focus on ASTM Intl. and the Intl. Safe Transit Assn. (ISTA). He said MDMs shouldn't consider it a "which is the best to follow" decision, but evaluate their own needs when determining what standards are most appropriate.
"We're not shipping razors," he said, "but stents or pacemakers or other medical devices that go into a human body. Bringing safe, effective products to market is critical. Consistency is key to distribution testing. You need repeatability to meet regulatory requirements."
He referred to standard development within ASTM as "an open, transparent process. ASTM is a public organization with a democratic process that allows your voice to be heard. Standards take time through this democratic process. ISTA is a private organization with a board of directors that votes on standards. It can move more quickly. One organization is not better than the other."
Risk assessment
Still open to debate was how many samples should an MDM use to gain a confidence level when it comes to medical device packaging. Sample sizes, economic justification, and risk assessment all factor into that confidence level.
Several presenters noted that finding failures during testing is a much better alternative than having to face a potential product recall after the product is in the market. "If you have a failure, understand what happened—was it a lack of training, an open seal, a shock or vibration issue? You need to understand your distribution environment and choose the distribution test that's best for the package you're testing," stated Jennifer Goff, packaging laboratory supervisor with Edwards Lifesciences LLC, Irvine, CA. Rees, Levy, and Michael Troedel, president of Lake Villa, IL-based Troedel & Associates took part in a spirited panel discussion entitled, "Simulated Distribution Testing. Lessons Learned from a Panel of Industry Experts."
He advised MDMs to "conduct a thorough job of risk analysis to develop acceptance criteria. Sample size and risk analysis are biggest factors. Know why you're doing certain tests; and failures found in testing are the place to find them." He encouraged attendees to "ride with drivers, go to hospitals, and see how your packaged devices handled in distribution and in the hospital." He also provided a call to action, saying: "Get involved in different committees, go to meetings and network, attend conferences, and talk to your peers and do some benchmarking. Sift through opinions, and you'll begin to form your own expertise."