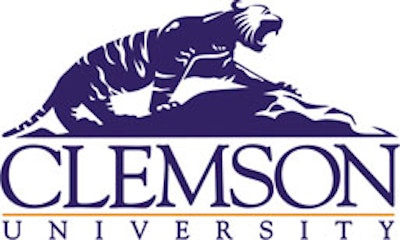 The most recent outbreak at the time of drafting this article is the outbreak of Salmonellosis in fresh tomatoes. According to a 2007 presentation given by Dr. Robert Buchanan (DHHS FDA Center for Food Safety and Nutrition), fresh produce was the vehicle of foodborne illness in 63 outbreaks, involving 8,040 illnesses in the period from 1996 to 2005. Tomatoes and lettuce were the types of produce most often involved. Spinach and pre-cut bagged lettuce were also involved in major foodborne outbreaks in 2006 and 2007.
Active and intelligent packaging methods can help trace the source of contamination and/or help reduce the bacterial counts. Specifically, RFID tags and temperature indicators implemented in the distribution chain can trace the source of the tomatoes from the farm to the table and record any temperature abuse of the produce along any point in the distribution chain. Being able to identify the source of the produce is one of the steps in tracing the problem and prevention in the future. RFID and temperature monitoring tags are solutions available today. Spoilage indicator labels or tags are also available, but cost-to-benefit ratios and liability concerns are barriers to their widespread use.
Modified atmosphere packaging is commonly used for distribution of fresh produce to slow down ripening and extend freshness until point of sale. Depending upon the mix of gases used, it can slow down or prevent microbial growth. It is doubtful that MAP could have prevented the recent outbreak of Salmonellosis in tomatoes in this case, since it appears contamination likely occurred at the farm level. But it can be an additional hurdle for bacteria to overcome, which means it can be a way to reduce bacteria populations.
Antimicrobial packaging is considered a method of preventing foodborne illness caused by pathogens such as E. coli, Listeria monocytogenes, and Salmonella. Much research continues in this area, but little has been commercialized for many of the same concerns facing spoilage indicator tags. There are antimicrobial packaging techniques that could prevent future problems with food safety, but they should not be used in place of good sanitation and distribution handling practices that already exist.
So, to return to the original question: Could packaging help prevent the recent outbreak of Salmonellosis in tomatoes or other similar outbreaks in fresh produce? The answer is, it could have helped trace the origin of the produce, signaled that there was a problem before introducing it into the marketplace, and perhaps reduced the severity of bacterial growth. While I do not believe it is the responsibility of the packaging industry to prevent such outbreaks, I do think there are additional measures that could be taken to increase food safety. But they will come at an additional cost.
Kay Cooksey, PhD, is a professor and the Cryovac Chair at Clemson University's School of Packaging.
Companies in this article