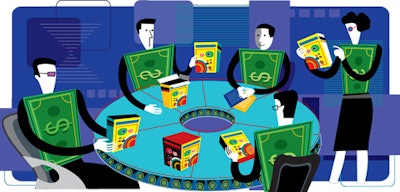 If you want to grow your particular niche, you need to determine, leverage, and market those things that make you different. Following are five critical areas you should address in determining and capitalizing on your niche.
1) Understand your core competencies.
This first step is important in laying a solid foundation for success. You assess your company's core competencies so you will be in a better position to align your growth strategies with your company's strengths. Seek answers to these questions:
Where does our management expertise lie? Your management and sales staff are some of your most important resources. Where are their strengths? What about their professional backgrounds?
What do we do very well? These are the capabilities that separate your business from your competition.
What do we do well that our competitors don't do as well? To understand this, you may want to survey some current customers. Sometimes their view of your strengths and weaknesses, compared with your competitors, is different from what you think.
What do our best customers have in common? By asking yourself this question, you may gain insight into why you are successful in certain segments. This will then direct you to where you may have success in the future.
Where do we have the most success attracting and retaining customers? If you evaluate all the sales proposals your company makes and closes successfully, where is the highest percentage of success? Your answer to this question will depend in part on how you classify different segments of your business.
2) Target customers that fit your strengths.
Once you have identified your core competencies, use them as filters to create a target list of current and prospective customers that will be a good fit for your company.
In addition to using your core competencies as filters, consider using available market data. Customers that are in growth markets themselves, or are the star players in their industry, can be more valuable than customers in declining markets. You invest a lot of resources to develop a long-term relationship with your customers. Because your future is, in part, linked to the future of your customer's business, take this into consideration.
3) Understand your customers' objectives.
With an understanding of their objectives, you can create specific strategies to meet their individual needs.
Examples of their objectives include:
Consolidation of vendors. By consolidating vendors, and buying more from fewer suppliers, a company can reduce transaction costs.
Reduction in order cycle time. With electronic automation comes a dramatic improvement in order cycle time. If this is something your customers are looking for, be sure to invest in the technology platforms that will enable you to accomplish it.
Outsourcing more services outside of their core competency. As your customers look to outsource more, they may be looking to outsource more of their packaging requirements.
Faster product to market. To help customers meet this objective, respond quickly to requests for proposals and have the flexibility and culture to be able to change processes quickly.
More efficiency in the supply chain. If this is your customer's objective, look for a way you can play a role by creating a more efficient way of moving materials in and out of your facility.
4) Understand the market forces in your customers' competitive environment.
Look at what their competitors are doing and offer ideas that help sustain their edge.
Help them stay ahead of their competition. Find out who they view as competitors and find ways to help them.
5) Increase your "share of wallet" with your customers.
Consider expanding your range of services. These could include brand development and management, creative design, and fulfillment. Solicit input on new initiatives your customer is considering and find ways to help the customer launch new initiatives. Expand your capabilities to grow with your customer's growing requirements.
Companies in this article
Videos from Universal Labeling Systems, Inc.