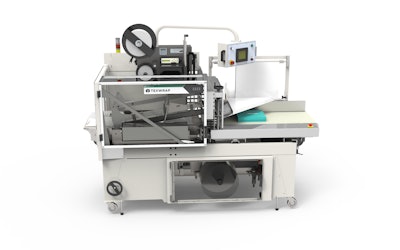 It is designed to improve e-commerce fulfillment profitability by lowering labor and materials costs and by reducing shipping errors.
The e-Pack 3322 features Allen Bradley controls that ensure reliable integration to the operation's warehouse management system for seamless communication on order detail and status. This version of the auto-mailer features a high-speed automated verification system to ensure the correct shipping label is attached to every order. Automated verification also eliminates scenarios where one or more incorrectly addressed packages cause a cascade of address errors rippling through order fulfillment.
The auto-mailer wraps and seals products in tear-resistant polyethylene shipping film, forming a customized bag for each order. Custom-sized bags reduce material consumption and minimize dimensional measurement (DIM). These reductions improve the overall profitability of the shipping operation. Utilizing center folded film rather than pre-made bags also contributes to savings in material cost, warehousing, and handling.

Companies in this article