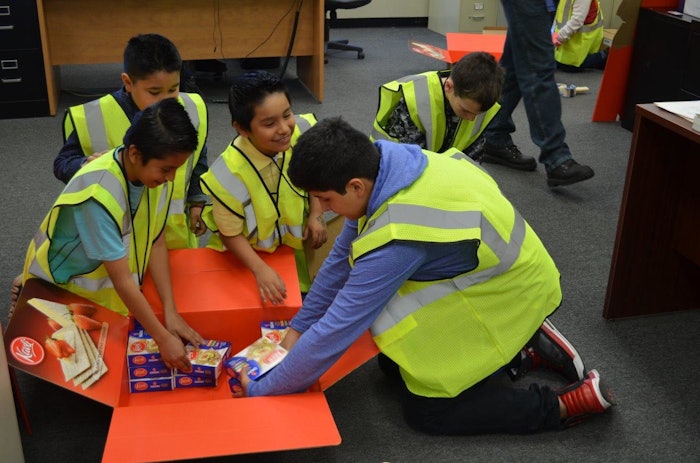 In recent years, many within the packaging community have recommended the need for packaging organizations to work with educators to interest students in future packaging careers. Typically these efforts are aimed at students in high school, community and technical colleges.
Recently, third-party logistics service provider Port Jersey Logistics (PJL) created a full-day educational experience for children of PJL employees to help them connect what they learn at school with the actual working world. 
Thursday, April 24, was "Take Our Daughters and Sons to Work Day," a national, public educational program where parents were encouraged to bring their children to their place of employment. The company organized a succession of age-appropriate educational activities, prizes and refreshments, with various PJL executives leading interactive group discussions on topics such as budgeting, wages, taxes, marketing, safety, and technology. To supplement these discussions, the young visitors were then tasked with several thought-provoking group projects.
"Rather than shadowing their parents at work, listening and observing a typical day in the office or warehouse, we created a series of interactive discussions and challenging activities," said Rob Russo, President & CEO of Port Jersey Logistics. "The children were given a chance to create their own Port Jersey advertisement, order lunch for the group based on a specific budget, create their own shipper, and prepare it for delivery, participate in trivia games and so on. At Port Jersey Logistics, we encourage our employees and their children to continuously learn new things by offering unique opportunities to gain real-world exposure." 
Port Jersey Logistics offers systems and facilities to meet a broad range of logistics requirements. It is equipped to handle products including grocery, specialty foods, alcoholic beverages, health and personal care products, electronics, textiles, ingredients, and raw materials.
Companies in this article