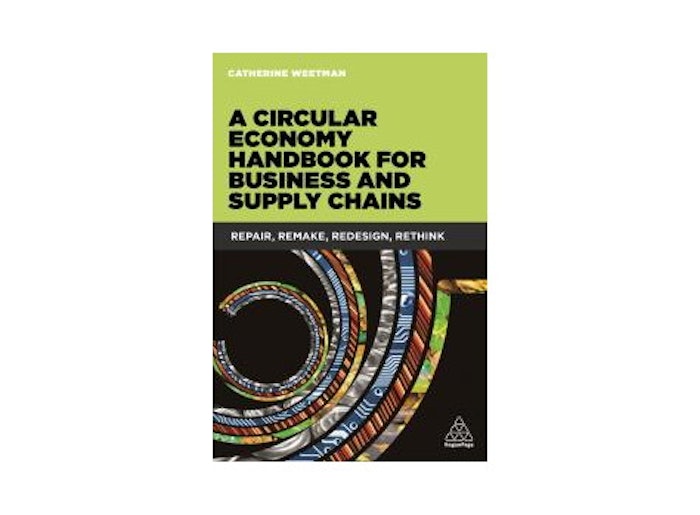 A report for the European Commission has identified regulatory obstacles to Europe adopting a circular economy model, among them growing concerns for recycling targets based on weight and not quality. It also outlined unlocked opportunities in economic activities and value chains as the cause for this lack of preparedness.
The key to unlocking the circular economy process for all businesses lies in identifying steps in the product's life cycle that can be exploited and reused. Much like waste management, the crux of the circular economy is determining how to use a product, service, or process more than once at every stage of its cycle.
A new publication, "A Circular Economy Handbook for Business and Supply Chains: Repair, Remake, Redesign, Rethink," provides an overview of the circular economy, how it's being used, what it means for supply chains, and how it can be implemented across industries. The book provides a comprehensive guide to the circular economy, featuring real-life examples and case studies.
Mike Barry, Director of Sustainable Business for Marks and Spencer, has praised the book for its ability to "[unpick] why we need to build a circular economy and, crucially, complements this analysis to explain how we can do this."
Martin Baxter, Chief Policy Advisor for IEMA, praised the title, saying it "is perfectly timed to help businesses adapt and thrive by implementing circular economy principles and practices."
The author of the handbook, Catherine Weetman, is a Visiting Fellow at the University of Huddersfield, is a Fellow of the Chartered Institute of Logistics and Transportation, U.K., and Vice-Chair of its Environment and Sustainability Forum, as well as the founder of Re-think Solutions.