Despite the shift to online purchases, packaging that can get noticed continues to come to our attention. The importance of standing out on supermarket shelves or even in kitchen cupboards cannot be understated.
A pack's first impression can be the difference between success and failure in an ever-increasing competitive marketplace. Creating an impact in the hands of consumers is also important. A challenge for brands and retailers is to deliver pack finishes and decorations that meet the need to be sustainable.
Learn more about ThePackHub's Innovation Zone here.
Color Technology Delivers Limitless Customization for Aluminum Cans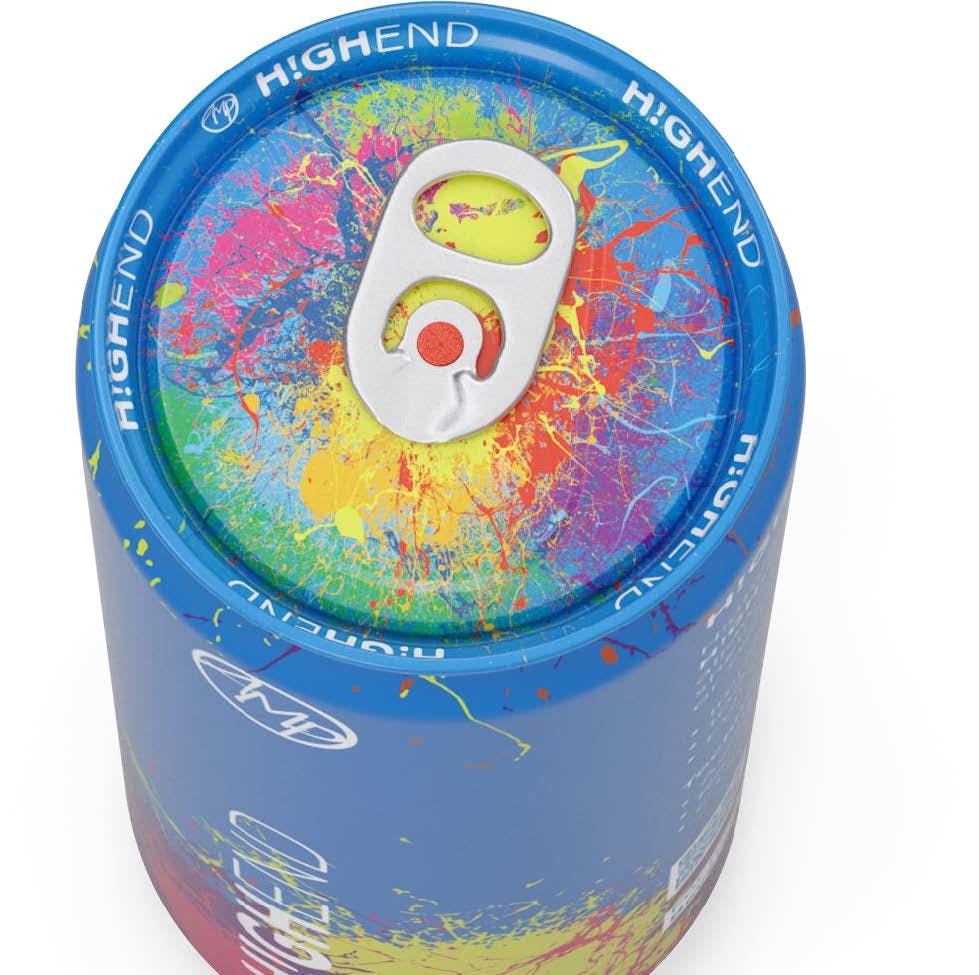 Ardagh H!ghendThePackHub
The humble and well-established aluminum can doesn't tend to change much, so it is good to see a customization technology development being deployed n this area. Luxembourg-based producer of glass and metal products Ardagh have developed a hugely versatile technology, allowing brands to fully customize the design of their beverage can packaging. Called 'H!ghend', the technology uses cyan, magenta, yellow and black combinations (CMYK) to create limitless color varieties and even text or images, which can be used by brands to fully express and communicate messages of flavor or importance. Brands can also opt to upgrade the color to 'H1ghend Pro', offering different and more varied graphical possibilities and further customization.
Valentine's Promo Creates 17 Million Unique Designs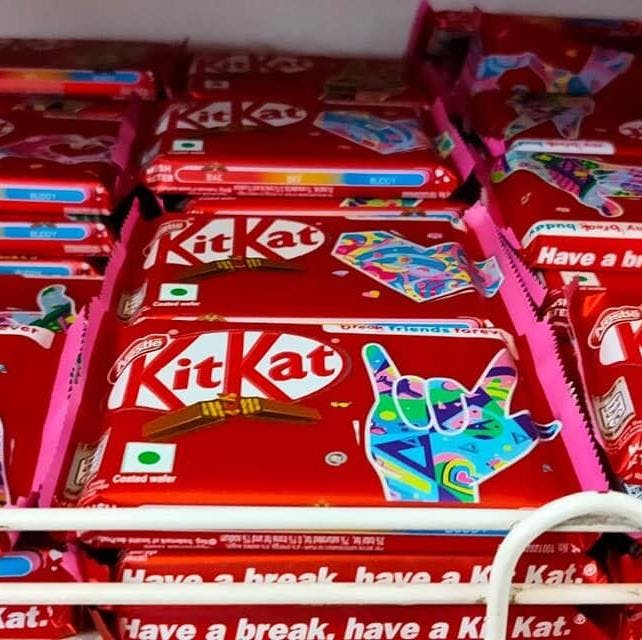 Nestle Kit Kat Valentine's PromotionThePackHub
In a collaboration between HP Indigo and Huhtamaki, a Valentine's promotion for Nestlé's KitKat chocolate bar in the APJ (Asia, Pacific and Japan) region has been created. The initiative was printed on an HP Indigo 20000 digital press at Huhtamaki, creating 17 million unique designs. It was created with two layers of variability, both the core design inside the elements, seven seed files with HP Mosaic and the scattered graphic elements that surround it with HP Collage. HP Mosaic is personalization software based on the HP Smartstream Designer. The software automatically generates a potentially unlimited number of unique graphic label designs based on a fixed base pattern. This basic pattern is the central element of the process. HP Mosaic technology then uses an algorithm to create designs based on this pattern with no human input on the final designs.
Australian Beer Bottles get Personalization Treatment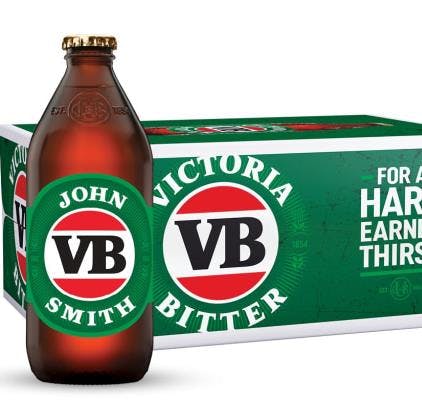 Carlton Victoria Bitter Brand Customized BottlesThePackHub
Australian brewers Carlton and United are giving their customers the opportunity to purchase personalized cases of their iconic Victoria Bitter brand. The promotion is being managed by Campbellfield, Victoria, based Labeltopia, who helped bring the ground-breaking Coca Cola 'Share A Coke' campaign to market. Shoppers will be able to personalize the bottle labels to a maximum of 18 characters, including letters, numbers and certain punctuation. Once the order has been approved, Labeltopia will put the information into their system, and the labels will be printed by their Konica Minolta AccurioLabel 230 labeling press. The labels will then be attached to 'clean skin' Victoria Bitter bottles and repacked into a case with dividers before being sent to the customer. The price is $125 for a carton of 24 bottles ($5.21 each). Labeltopia has in-house capability to co-develop personalization campaigns for brands, offering e-commerce platform management, digital label printing, label application, re-packaging, picking and packing, warehousing, national distribution and customer service management.
Learn more about ThePackHub's Innovation Zone here.

Companies in this article