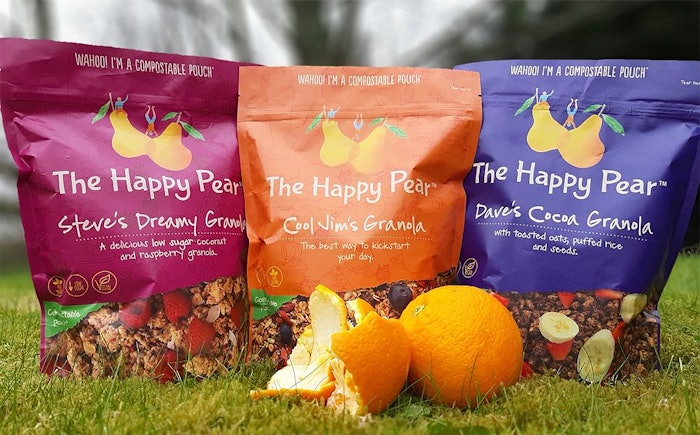 Foxpak was one of the first to use HP. "We started with an HP 4500 in 2008," says foxpak CEO Paul Young. "We never ran any analog presses. The 20000 went in about two years ago. We also have a 6800. All we do is flexible film."
One of the more intriguing packages produced by foxpak is a line of granola packages for an Irish company called The Happy Pear. On store shelves since March of this year, the packages are fully compostable. The material comes from Futamura Group, a specialist in cellulose-based compostable materials. Young describes it as a three-layer lamination, though he prefers not to be too specific about precisely what the layers are.
"The contact layer carries heat seal properties, the middle layer is the equivalent of metallized polyester, and the outside layer is the equivalent of polyester," says Young. "It's the outside layer that we reverse print on our HP 20000."
The Happy Pear granola packs hold 500 g each and have a shelf life of 12 months.