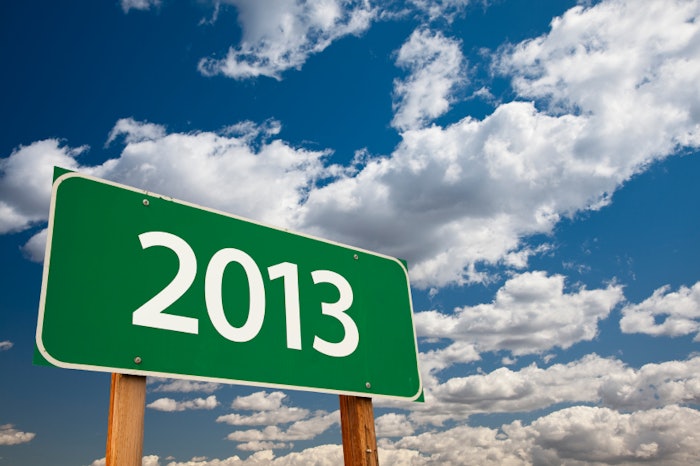 Although it seemed in 2013 the preponderance of news around sustainable packaging centered on issues of recycling, a look at the top-10 most-read articles on the Greener Package website shows that readers are still looking at a range of other solutions and issues related to environmentally friendly packaging.
While two of the articles overtly reference recycling, the rest range from topics such as new packaging materials and formats to efforts to reduce water use, packaging, and food waste—a thought-provoking mix to be sure!
10. Fight food waste with new 'structured liquid' bottle coating: A new food-safe coating for plastic or glass bottles may provide a solution to food waste, allowing consumers to dispense every last drop of packaged product.
9. French juice drink packed in aseptic pouch: France launches its classic Oasis fruit beverage for kids and teenagers in an aseptic pouch that offers an air-filled handle and attached straw.
8. Aveda launches package recycling program: Aveda's new Full Circle recycling program allows customers to return packaging not accepted by municipal programs to be recycled, reused, or burned for energy recovery.
7. Molded-pulp bottle is perfect for protein powder line: Natural health products brand Bodylogix follows in the footsteps of Seventh Generation when it launches an eco-friendly, convention-busting bottle for its protein powders.
6. Aveda shines light on water conservation: This year's Light the Way candle, a part of Earth Month at Aveda, raises money for clean water causes, while utilizing sustainable packaging materials.
5. Waste reduction is central to Unilever's sustainability strategy: Unilever Senior Packaging Manager, R&D, Michael Hughes, shares how the company is evaluating and designing its packaging to meet the goals of The Sustainable Living Plan.
4. Patient adherence goals drive Walmart's new compliance pack launch: Walmart and Sam's 4,600 pharmacies add new sustainable calendar-style packs for select scripts in an effort to improve patient adherence to drug regimens.
3. Podcast: Fighting food waste with can packaging: Megan Daum of the Can Manufacturers Institute explains why cans are among the most effective packages for fighting food waste and details their sustainability benefits.
2. Recycled-content corrugated boxes: sustainability at what cost? Consultant Sterling Anthony advises readers, "Don't get boxed in when balancing recycled-content corrugated and sustainability."
1. Dell commits to waste-free packaging by 2020: New sustainable packaging initiatives will use new materials like wheat straw to ensure packaging is made from renewable materials, and is recyclable or compostable.