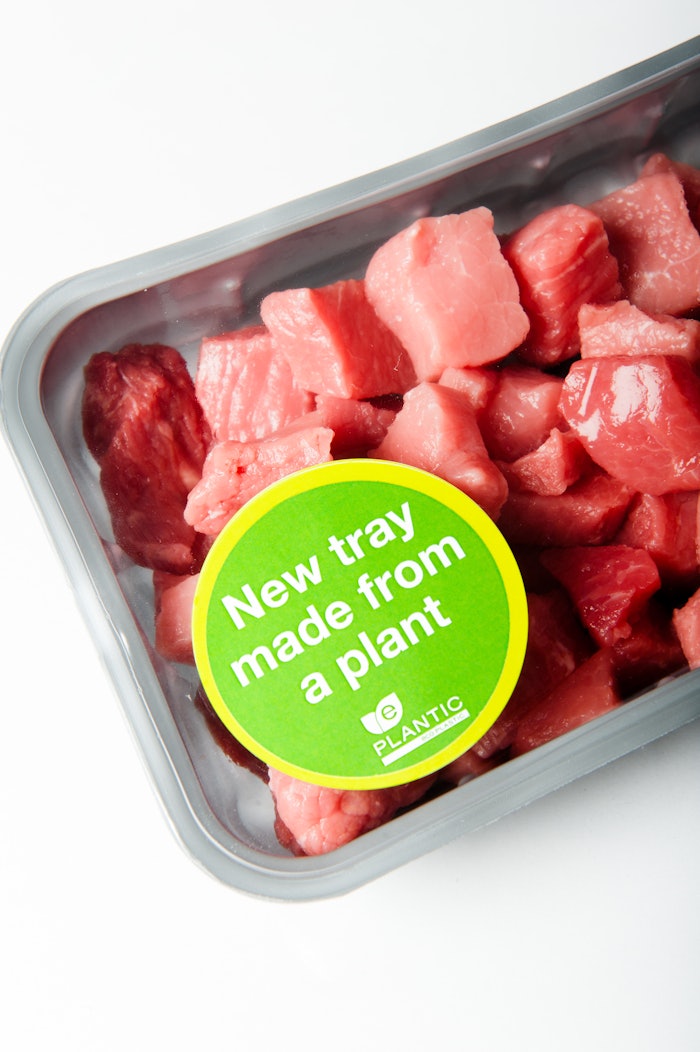 Coles, a leading Australian supermarket chain, is shifting to Plantic eco Plastic for its own-brand beef, veal, lamb, and sausage products. Made from a plant and 80 per cent certified renewable material, the Plantic eco Plastic minimizes the carbon footprint of fresh food packaging.
"We're very pleased to be working with Plantic, and it's gratifying to see our partnership support their expansion into export markets," says Allister Watson, Coles GM of meat delicatessen and dairy, in a story posted recently on InsideRetail.com. Coles expects to move 95 million of the new plastic trays this year alone. To supply all those trays, Plantic Technologies is expanding its facility in Altona, Melbourne, Australia. Brendan Morris, CEO of Plantic Technologies, says the environmental impact of Coles switching to the plastic over 12 months is significant. "This is a major milestone for our company," he says.
Plantic's unique patented polymer technology is based on the use of high-amylose corn starch, a material derived from annual harvesting of specialized non-GM (hybrid) corn. It's reported that Coles' adoption of the meat trays will save more than 13 million KwH of energy, the equivalent of powering more than 2,000 Australian homes. It will also cut greenhouse gas emissions by five thousand tons, equivalent to planting more than 750,000 trees.
Companies in this article