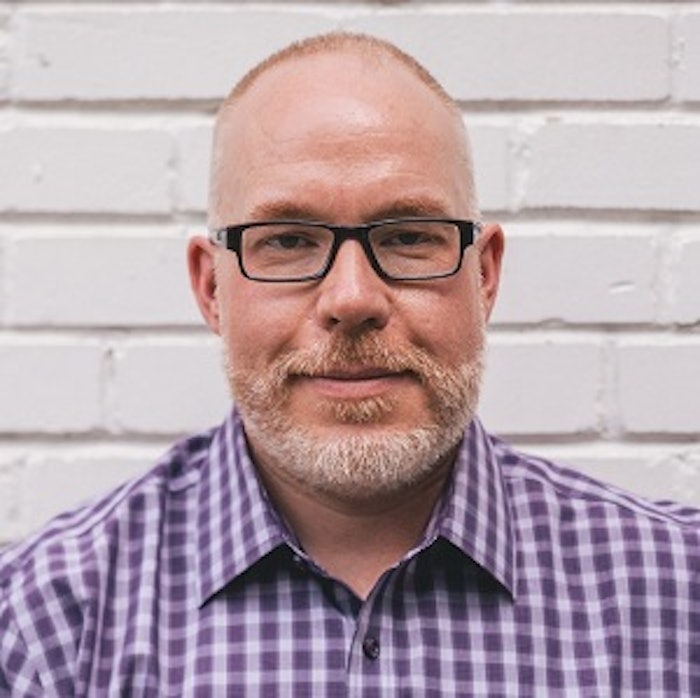 Digital Commerce 360
Author Sylvain Perrier - to see original post click here.
Reprinted with permission from Digital Commerce 360 -
Last year, on Wednesday, March 11, when President Trump announced the closing of borders and barring of international flights, many thought we were at the peak of the pandemic. Like many of the predictions earlier in the year, this didn't turn out to be the case. The height of the pandemic, in a retail sense, came in April, when we saw an incredible surge in e-commerce.
The onset of the pandemic transformed grocery e-commerce. Though it was a rocky start for some grocers, many have at least kept their heads above water, facilitating online sales at a rate nobody expected for years to come. According to our sponsored research with Brick Meets Click, the total U.S. online grocery market posted $8.1 billion in sales during November as 60.1 million U.S. households placed on average 2.8 orders during the month. After an overwhelming year, grocers entered 2021, wondering how to reckon with an industry that looked entirely new compared to a year prior.
While last year proved that no predictions are certain, there are some major trends that 2020 thrust upon the grocery industry that we can expect to continue into 2021. Brands have a unique opportunity to capitalize on these trends and the still-evolving e-commerce experience.
The continued increase in grocery e-commerce sales
While e-commerce sales were slowly climbing in previous years, the pandemic was a significant catalyst in rapidly accelerating grocery e-commerce adoption and transformation. Our study with Incisiv shows that online grocery sales will account for 21.5% of total grocery sales by 2025–an estimated $250 billion, which is more than a 60% increase over pre-pandemic estimates. A major question on everyone's mind entering 2021 is: Will things return to normal this year?
While health professionals are now administering vaccines, they won't vaccinate most of the population until mid-year or later. And until most of the population is vaccinated, many people will continue to work from home and spend more time at home. That means consumers will sustain the grocery e-commerce growth we saw throughout 2020, and it's no time for grocers to ease off the gas.
Retailers must continue to grow their e-commerce offerings to meet the demand for online options. Shoppers will reward grocers that invest in improving their online ordering and fulfillment experiences with continued loyalty in the years ahead.
Rapid adoption of grocery automation
Some grocers see double or triple the order volume as pre-pandemic. This is a lot to handle and throwing more people at the problem is not economical. Retailers must create efficiencies in this space, whether it be zone picking, wave picking, notification at the curbside, or implementing other picking and fulfillment solutions.
As the pandemic continues, there will also need to be a relief for frontline associates in the food retail and manufacturing industries. As such, more grocers and CPGs will adopt automation and mechanization to handle the growing demand for scarce products in certain categories while also protecting associates.
Extreme resurgence in meal kits
While meal kits already saw a massive uptick in 2020, they'll become more and more mainstream in 2021 as grocers augment the products they have available with more grocery staples.
2021 will offer retailers an opportunity to reinvent the meal kit process and recreate a resurgence for that. With the hot plate section of certain stores closed due to sanitary considerations, pre-kitting food in store for easy, the quick purchase makes a tremendous amount of sense. Meanwhile, meal kit providers selling direct-to-consumer will continue expanding into grocery retail, offering grocery staples alongside their meal kits to boost market share.
Rethinking strategy
Grocers have hit a new level of online sales, and they'll want to have a greater degree of not just control but also flexibility. How can they efficiently scale to meet the growing demand for e-commerce, pickup and delivery? What services can retailers farm out, and which do they need to own? Where can they improve their digital offering? Every retailer of every size will need to undergo this exercise to prepare their businesses and protect market share.
The successful grocers will be the ones with multi-tier architectures integrated into an existing ecosystem of third-party solutions. This will give them control over their operations and profit margins and flexibility to adapt to the changing landscape.
Wave of retail acquisitions and bankruptcies in grocery

Amazon will make a play to rapidly expand its grocery stores through partnership arrangements, if not outright acquisition, and competitors will also start to consolidate. Also, grocers without trade dollars will not make ends meet when sales decline once a vaccine is administered. This makes it more critical than ever for grocers to look ahead, beyond the pandemic. They'll need to consider expanding their revenue streams and how to capture CPG ad spend online.
Improving e-commerce affordability
With more Americans out of work, reliance on programs like SNAP and WIC has grown considerably. Grocers looking to capture a wider base of shoppers need to consider how they can make it easier to spend program dollars at their stores. This includes making online SNAP payments available, but more importantly, leveraging the e-commerce site to improve the discoverability of eligible products for shoppers and help them build their baskets within budget.
A brighter future
One thing is for sure in 2021: grocery e-commerce isn't going anywhere, anytime soon. We're seeing customers that historically have not bought online, buying online, not only once, not just for the sake of convenience, but for the sake of safety and that's going to continue.
While March and April 2020 left many grocery retailers disoriented and concerned about the future, the trends mentioned above offer grocers an opportunity to reckon with a year like no other and come out stronger on the other side, ready for the future of e-commerce.
Mercatus offers an online platform for grocery retailers.
Companies in this article