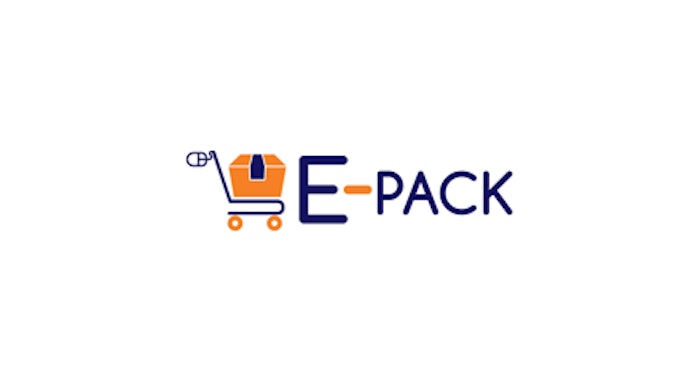 Take Prime Pantry, a marketplace for consumables. There is a flat fee for Prime members to add goods to a box—currently about eight dollars or free with an additional Prime Pantry membership. A single item is too expensive to ship, and hence the C.R.A.P. designation from Amazon. Either multiple units or a variety of separate items make the cost of distribution more attractive as each additional item bears some of the shipping cost.
These bundles shipments present problems. How do you make sure the soda doesn't crush the chips? In a new study, "E-Commerce Packaging: Think Inside The Box," from PMMI Business Intelligence, 75% of the CPGs responding are worried about bundled shipments of unlike products.
Right now, most CPG companies are at the stage where they are "putting a band-aid" on current packaging just to get product out the door, said Brent Lindberg, a designer whose firm, Fuseneo, works with Amazon.
Lindberg's remarks came at a Smithers Pira event, E-Pack Summit 2018 in Chicago, September 18-19.
What they need to do, according to Lindberg, is to get more strategic. Yes, find opportunities to optimize, fix and improve your packaging, but in the context of a larger plan.
Good questions to ask: Are you selling the right products for e-commerce? How can increase your portfolio beyond C.R.A.P. and create more differentiated packages and products that still align with your brand? How can you leverage the opportunities in e-commerce to create improved experiences?
Most brands do not understand how Amazon works, says Lindberg. There are three types of sellers on Amazon, which he calls a marketplace for everything for everyone.
Vendors: Amazon buys and ships your product at wholesale and markets and sells at a profit. This is sold by and shipped from Amazon.
FBA: You set up a store front and sell on Amazon, pay them a flat fee to warehouse and fulfill. (Fulfilled by Amazon)
3rd Party: Use Amazon as a storefront; Amazon takes the order and then passes it directly to you after taking their share. At that point the seller is responsible for boxing, shipping, returns, etc.
Unlike the first two examples where Amazon has strict rules and penalties for bad packaging, there are almost no standards for packaging in this 3rd party model. At any level, an inconsistent consumer experience, especially concerning damage, can mean the decline of your brand because you did not survive the tougher e-commerce distribution chain.
For any model, breakage and leakage impact the brand. But band-aids will only take you so far. Lindberg warns, there are a lot of moving pieces, a lot of ambiguity, and a lot is out of your control. But some brands are getting it right. Delivering a delightful and consistent experience across your brand, using uniqueness and differentiation where appropriate, is the optimal goal.