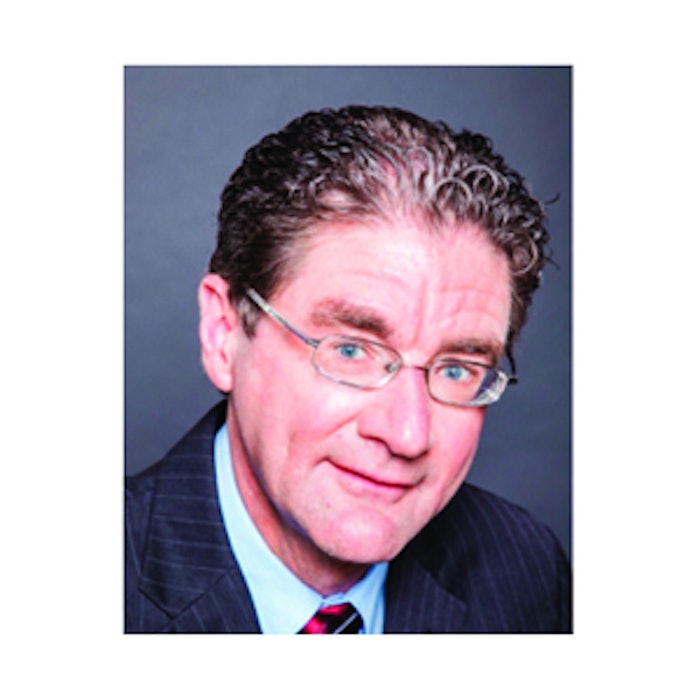 Catch lightning in a bottle – CPA 2015 annual meeting taking shape
CPA's 2015 Annual Meeting – themed "Lightning in a Bottle" and taking place February 19-22, 2015 at the Miami Marriott Biscayne Bay in Miami, FL – is focused on providing attendees with deep insight into how relationships, regulatory compliance, technology, marketing and education can all come together to positively affect your business' bottom line. Network with packaging professionals and companies that have pioneered and continue to develop the rapidly growing contract packaging industry.
Here are just a couple 2015 Annual Meeting highlights:
2015 Annual Meeting Panel focused on meeting customer demands
Have you ever tried to visualize the end state of "customization?" From our current supply chain industry (and consumer) vantage point, it's difficult to do. What we DO know is that consumers are demanding, and receiving, far more for less money, and in less time, than ever before. These demands are increasing by the day, and the reality is that our industry will look very different much sooner than many of us realize. Moderated by Chris Gaffney, COO, Coregistics, and with panelists ranging from contract packagers to retailers and CPGs to suppliers and a major 3PL, this HOT, not-to-be-missed session will explore the necessary "breakthrough" solutions that will allow brand-owner customers to meet retail and consumer demands.
2015 keynote speaker back by popular demand!
CPA has secured Keynote Speaker Ted Janusz, Trainer, Shepard Productions, for the 2015 Annual Meeting. If you missed Ted's interactive presentation and networking session in 2014, here's your chance to participate in an actionable session focused on how peer-to-peer collaboration can effectively boost your business. Ted's presentation, called The Perfect Storm: Collaboration, will be a completely new experience from 2014, expanding and staging networking concepts and inspiration.
Ted will help Annual Meeting attendees take "networking" to the next level, showing how to best collaborate with fellow CPA members and other business associates to cultivate a win-win outcome to business opportunities. Ted will also lead the group through interactive instruction on the methods of collaboration, then conduct a breakout session to put the tools to practice.
CPA announces first phase of improved RFQ process
The Contract Packaging Association is pleased to announce that the RFQ inquiry option on the CPA website is currently undergoing redevelopment and that it has reached the first phase of improvement.
Some key differences in the new RFQ are its simplicity, improved focus questions and broader scope without being cumbersome.
In subsequent stages, CPA will be programming the RFQ system so that members can customize exactly the information they want to receive when they are sent an RFQ.
For example if members only want inquiries that deal with food or beverage, they will be able to customize their RFQ experience so that they only receive information focused in those specific areas. But if they don't want food or beverage inquiries, they will be able to customize their RFQ experience so they don't receive information from those areas.
CPA is working hard to make these improvements and announcements will be made when the next phase of the RFQ redevelopment is available.
Visit www.contractpackaging.org/RFQ to see the new RFQ form.
Contract Packaging Association Sourcing Center reaches new levels of success
The Contract Packaging Association Sourcing Center at Pack Expo International, which took place November 2-5 at McCormick Place in Chicago, was a key resource for Pack Expo attendees to obtain information about contract packaging services.
The CPA Resource Center was visited by CPGs and brand owners and showcased contract packaging products and services provided by the following CPA member companies:
• Aaron Thomas Company
• Bell-Carter Packaging
• Bluegrass Packaging Industries
• Combined Technologies, Inc. (CTI)
• Deufol
• Do-It
• Exact Packaging
• First Choice Packaging Solutions
• Genco
• Hearthside Food Solutions
• Integrated Re-Pack & Logistics
• PacMoore
• Praxis
• RockTenn
• Sterling Contract Packaging Inc.
• We Pack Logistics
The CPA Sourcing Center Meet & Greet Reception, held on November 4, was shoulder-to-shoulder with plenty of peer-to-peer interaction, relaxation and fun! The Meet & Greet Reception was sponsored by CPA Associate members:
• HLPKlearfold
• Performance Packaging
• Sonoco
• Valicor
• Zip-Pak
Increase your industry intelligence
Building upon the industry acumen provided in previous versions of the Contract Packaging Association's The State of the Contract Packaging Industry report (2008, 2011), the newly published 3rd Edition provides deeper industry insight, increased market intelligence and more conclusive future trend analysis. The recently published 3rd Edition of The State of the Contract Packaging Industry report is a necessity to anyone involved directly in the contract packaging business or for those looking to gain awareness into the industry for investment and acquisition objectives.
Here are just a few of the insights the new report contains:
• Since 2008, the contract packaging industry has more than doubled in growth.
• The most prolific industry segments served by the contract packaging industry are food and beverage, but the personal care and pharmaceutical industries are poised for extensive growth through 2018.
• Since 2008, the contract packaging industry has moved toward a workforce of full-time employees as opposed to using temporary labor yet the Affordable Care Act (ACA) may have a major impact on companies providing employee healthcare.
• The Contract Packaging Association is ranked as one of the best resources for members to find and acquire new business.
Gain industry intelligence! Order your copy today at www.contractpackaging.org/IndustryReport.