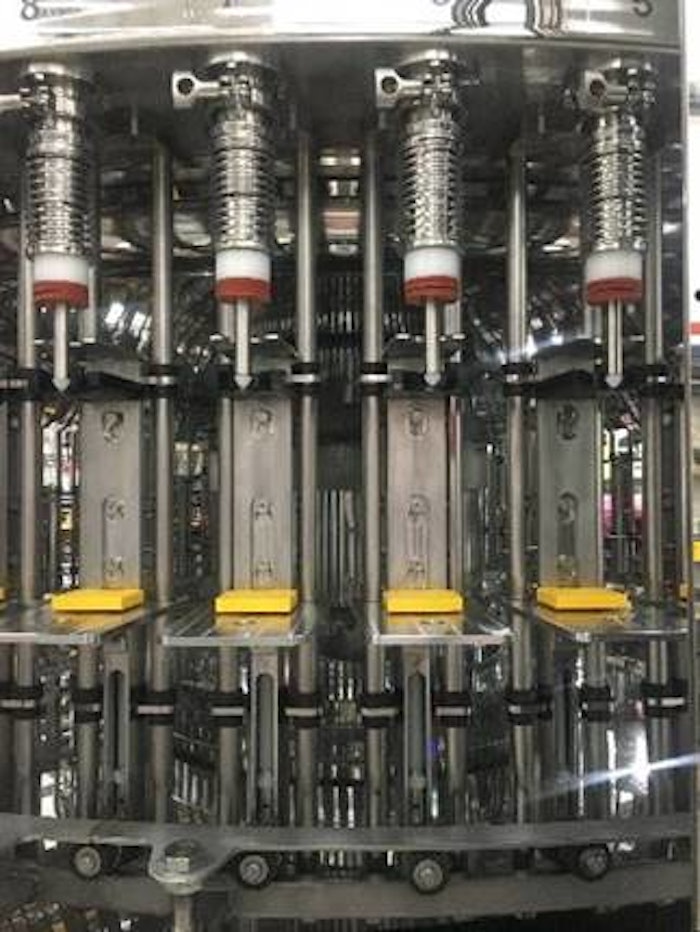 Fogg Filler, a supplier of the design and manufacture of rotary filling systems for the liquids industry, has designed and engineered lifter pedestals for glass bottle filling.
Fogg's lifter design for glass bottles now comes with the option of a gas spring. Previously, all Fogg lifters used standard metal springs, which are efficient with most bottles, however, these gas springs are designed to provide a gentler release, to offer extra security that the glass bottle will move smoothly through the filler. Fogg also makes polymer valve tips a for bottle protection.
The lifters are paired with Fogg's Acculift technology for a more accurate and precise alignment with the valves. As the lifters rise, the Acculift system should hold the bottle in place to avoid the valve tip hitting the bottle. This style of lifter, like the classic lifters, can be designed for quick change back pockets for ease of changeover in the case of multiple bottles. 
Companies in this article