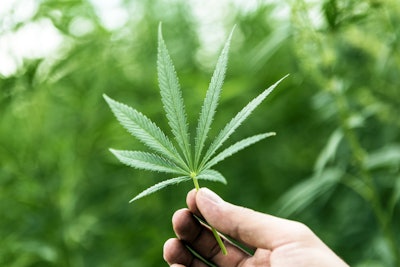 Big alcohol wants in on the budding cannabis market. Major beer companies are investing big bucks to develop cannabis-infused drinks that will pave the way for them to cash in on the legal marijuana boom.
A new study from Grand View Research finds the global legal marijuana market is expected to reach $66.3 billion by 2025 and increase at a compound annual growth rate of 23.9 percent during the forecast period. Global sales of cannabis-infused drinks will surpass $200 million in 2019, according a recent report from Fact.MR. Canada and 30 states have legalized marijuana. In addition, marijuana is legal in several other countries, including Germany, Australia, Czech Republic, Netherlands, Mexico, Chile, Argentina and Israel.
Given the lucrative outlook for cannabis, it's no wonder major beer companies are investing hundreds of millions of dollars into the nascent weed industry to create cannabis-infused drinks. Constellation Brands, the maker of Corona and Modelo, was one of the first to take the plunge. In 2017, the company purchased a 10 percent stake in Canopy Growth, a Canadian-based maker of recreational and medical marijuana products, for $190 million. Constellation Brands has since invested another $4 billion in Canopy, taking a 35 percent interest in the company.
In December 2018, Anheuser-Busch InBev, the world's largest brewer, teamed up with Canadian pot producer Tilray Inc. in a $100 million joint venture to research nonalcoholic, cannabis-infused beverages. Each invested $50 million toward the venture to explore drinks that contain tetrahydrocannabinol (THC), the primary psychoactive component of cannabis that gets marijuana users high, and cannabidiol (CBD), the nonpsychoactive component of cannabis designed for therapeutic effects that does not cause intoxication.
In August 2018, Molson Coors Canada partnered with Canadian cannabis producer HEXO Corp in a joint venture known as Truss to develop nonalcoholic, cannabis-infused beverages for the Canadian market. Molson owns 57.5 percent controlling interest in the joint venture, while HEXO owns the remaining 42.5 percent. Truss is on track to debut a line of nonalcoholic, cannabis-infused beverages in Canada on Dec. 16, when those beverages become legal to sell in the country. Truss says the products will range from cannabis-infused water to a beer-like product to hot beverages. The company says it also intends to sell beverages infused with CBD in eight states in America by 2020.
Heineken became the first international beer company to release a beverage infused with THC in the United States. In July, the Dutch beer company's Lagunitas Brewing Company brand introduced two psychoactive sparkling water products called Hi-Fi Hops. With no alcohol, calories or carbohydrates, the hops-infused sparkling water beverages come in two doses: One product contains 5 mg of THC and 5 mg of CBD, while the other features 10 mg of THC. Craft brewer Lagunitas worked with California cannabis manufacturer CannaCraft to create Hi-Fi Hops. The products are only available at California-licensed dispensaries.
With cannabis-infused beverages as part of their portfolios, these beer companies say it will help them combat stagnating beer sales. They contend that cannabis beverages will help them entice younger consumers who want modern flavor profiles and those who don't drink beer. In addition, consumers curious about cannabis may be more comfortable drinking cannabis-infused beverages instead of smoking or eating the plant because of the stigma attached to it.
To read about how manufacturers in ProFood World's Global 250 Food and Beverage Manufacturers list have expanded their portfolios with premium offerings as a way to drive sustainable growth, please visit https://www.profoodworld.com/articles/manufacturers-trade-premium-products.