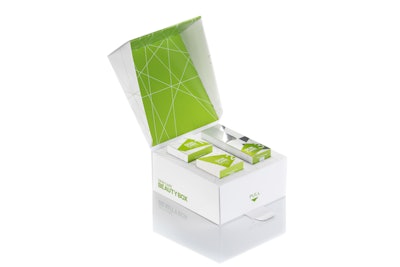 The improved brightness not only looks more aesthetically pleasing, but will further enhance the contrast between printed and unprinted areas. The enhanced brightness will give further opportunities, particularly for customers with water-based digital printing, as a quick ink drying time is an established key benefit of this grade.
"MetsäBoard Classic WKL is the ideal solution for corrugated retail packaging as it gives high print quality and excellent production efficiency. Its quick ink drying also means energy savings and therefore reduced carbon emissions in printing," says Leena Yliniemi, Technical Marketing Director at Metsä Board.
MetsäBoard Classic WKL is suitable for food packaging, made from fresh fibres which are 100% traceable to source in sustainably managed northern forests. All of Metsä Board's products are manufactured under the highest environmental and food safety standards. MetsäBoard Classic WKL is available in basis weights of 135–175 g/m² and is ideal for shelf-ready and retail ready packaging, fruit and vegetable, processed food, and consumer electronics.
Companies in this article