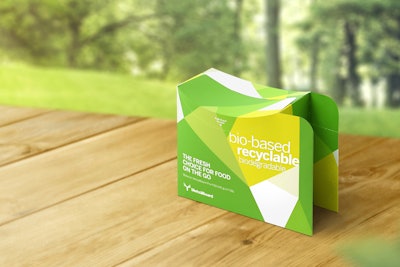 The consistent quality of the new paperboard gives excellent convertibility. It is glueable with standard dispersion and hot-melt adhesives.
The new product is safe for direct food contact and it is free of optical brighteners (OBA free). It is available with PEFC™ or FSC© certification. It is fully recyclable with conventional recycling systems.
There is a clear market need to develop paperboards with bio-based barriers as alternatives to fossil-based barriers. The new eco-barrier paperboard, MetsäBoard Pro FSB EB1, is a unique product with a bio-based and biodegradable special barrier treatment that is fluorochemicals-free. The new eco-barrier paperboard can be used with foods requiring grease resistance up to KIT level 5, and the barrier properties can be further improved by adding varnishing layers at the converter. This latter option offers a notable increase in efficiency as the barrier property improvement can be made by applying only one varnishing layer in comparison to paperboards without this special barrier treatment.
Companies in this article