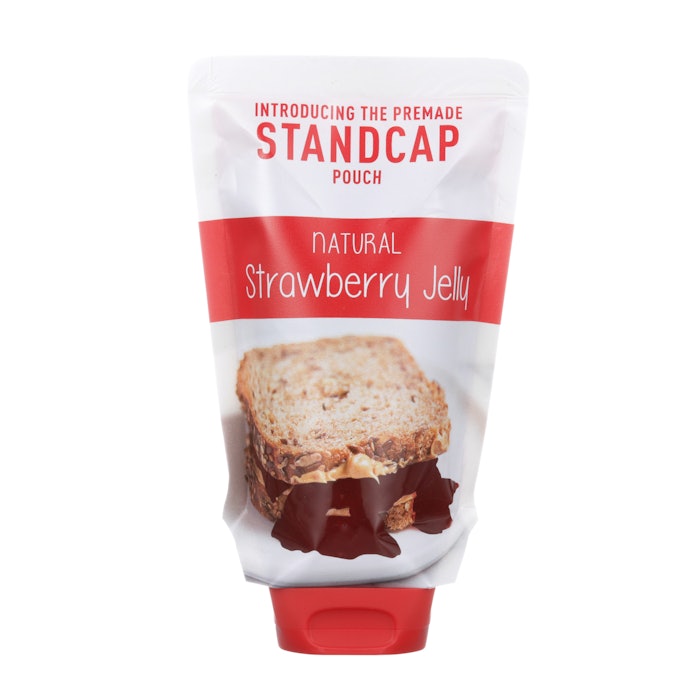 Newly available as a premade pouch, the STANDCAP Pouch is now within reach of more brands than ever before—namely, brands who are truly looking to innovate and grow market share.
The premade STANDCAP Pouch from Glenroy provides your consumers with a new level of convenience:
Ready-to-dispense, gravity fed package
Utensil-free, clean, controlled, drip-free dispensing
Stable, space-efficient design for easy storage
Easy-open flip-cap dispensing closure with customizable anti-spill SimpliSqueeze® valve
Built-in tamper-evident pull ring
Lightweight/highly portable for on-the-go consumers & e-commerce packaging
Provides over 99% product evacuation
Unequivocal shelf impact
As the exclusive pouch converter of the STANDCAP Pouch, Glenroy leverages proprietary VOLPAK converting technology to deliver STANDCAP as a premade Pouch, providing brands with a low cost of entry option.
Featuring an innovative closure by Aptar—a leader in innovative dispensing solutions—the STANDCAP Pouch provides mess-free, controlled dispensing with clean product cutoff. The closure's SimpliSqueeze® valve can be fully customized for the viscosity of your product and the desired product stream.
The premade STANDCAP Pouch is ideal for a plethora of products:
The premade STANDCAP Pouch is available as a turnkey solution through a strategic collaboration between Glenroy, VOLPAK, Aptar, and Viking Masek.
Sometimes, to stand out, you have to change your perspective. Be the first to disrupt your product category with this game-changing pouch. To learn more, visit glenroy.com/standcap.
Companies in this article