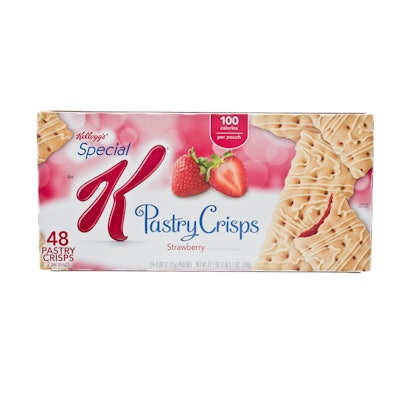 Volumes are relatively low compared to retail, packaging standards are difficult, and lead times are often a challenge. Flexible packaging is often the least expensive, but must be supported by corrugated which mutes the shelf appeal. Folding cartons are often too thin. They too must be supported by corrugated which offsets the cost and graphic presentation.
Great Northern's StrataGraph division provides an engineered, high performance folding carton solution where additional support is often not needed. This substrate provides the structural integrity and robustness to withstand club store distribution combined with folding carton graphics.
The product is web offset printed on a 32" web Kimori UV Press using .010 or .014 SBS and then re-wound. It is then presented to one of two laminators for cold glue lamination to a Kraft substrate, provided in thicknesses of .015 up to .030. The end result is a solid fiber, high graphic substrate in thicknesses from .025 up to .044 that competes with heavy folding cartons and micro flute.
Companies in this article