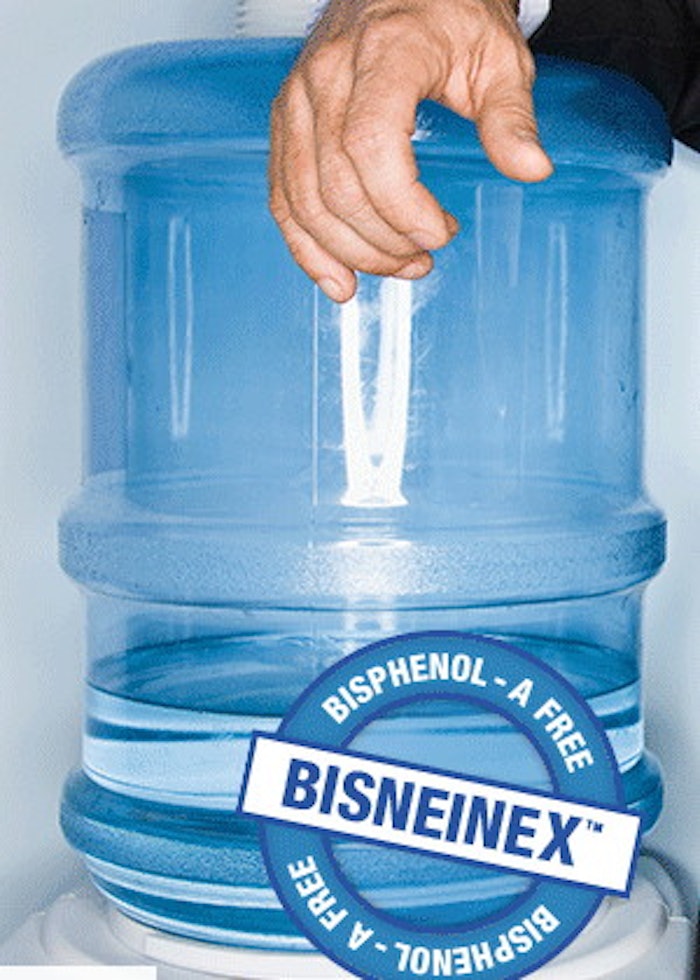 BISNEINEX also has no impact on raw material cost and has potential to improve processing cost conditions due to lower energy use for large container sizes including 5 gallon and 20 liter applications. The PET is optimized specifically for injection molding, stretch blow molding, and injection stretch blow molding production of large volume containers (>3 liters) that require thick-walled preforms and reduced crystallization rate.
BISNEINEX  also provides: a large processing window due to reduced recrystallization behavior; improved bottle thermal stability (low shrinkage); improved color in the final application; and high drop test and top load performance.
BISNEINEX requires very minimal changes to existing manufacturing processes, and can be used on PC lines with only minor modifications to the equipment.
Companies in this article