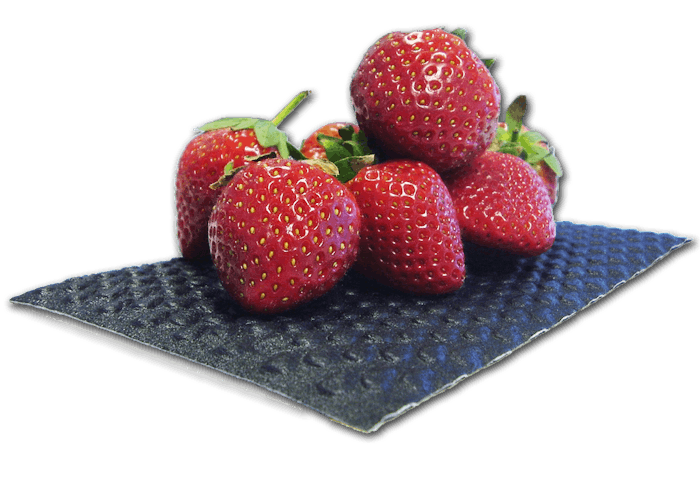 Dri-fresh Resolve 'Soft-hold' fruit cushioning pads are 'absorbent bubble pads' combining the cushioning and protective properties of bubble films with effective absorbency, high permeability and excellent presentation.
"Fully compostable and available in various colours and sizes, Dri-fresh Resolve 'Soft-hold' is the perfect product for soft fruit protection," said Sandra Evans, sales manager for fresh produce. "Like all Dri-fresh Resolve pads, Safe-hold is available with integrated ethylene absorbing and anti-fungal properties for extending shelf-life in all applications.
Dri-Fresh Soft-hold will complement an already impressive list of products perfect for transporting or selling fresh produce, including Dri-Fresh Resolve and, Dri-Fresh Fresh-Hold pads and our incredible shelf-life extending film and bags, Sira-Flex Resolve.
Companies in this article