Brecoflex Co., L.L.C.: Endless Belts
Brecoflex offers a complete line of Esband® truly endless woven flat belts without any seam or weld at the base belt. Belting is made of elastic yarn, polyamide, polyester, cotton, Kevlar®, Nomex, or glass fiber, and may be coated with various materials such as polyurethane, natural rubber, neoprene rubber, NBR rubber, XNBR rubber, silicone, PVC, or EPDM.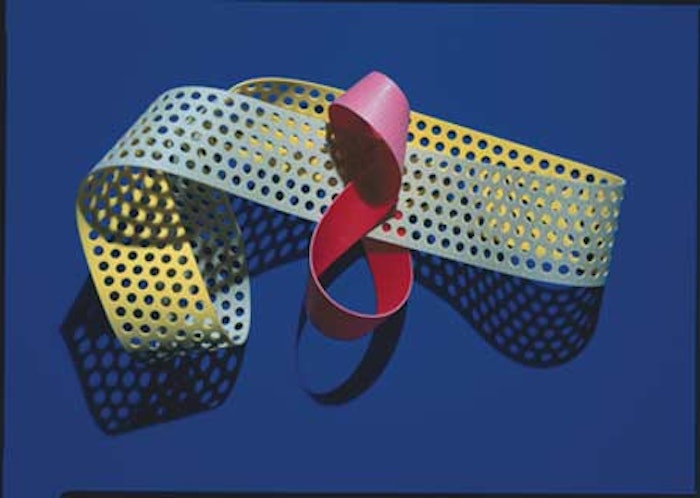 Belt speeds to 150 m/sec are possible.
Companies in this article