Automated Packaging Systems: Systems Advantage Brochure
Automated Packaging Systems has published a new brochure that defines its Systems Advantage Program. This value-added program integrates machines, materials, and services into a comprehensive solution designed to help customers achieve maximum value from their packaging systems.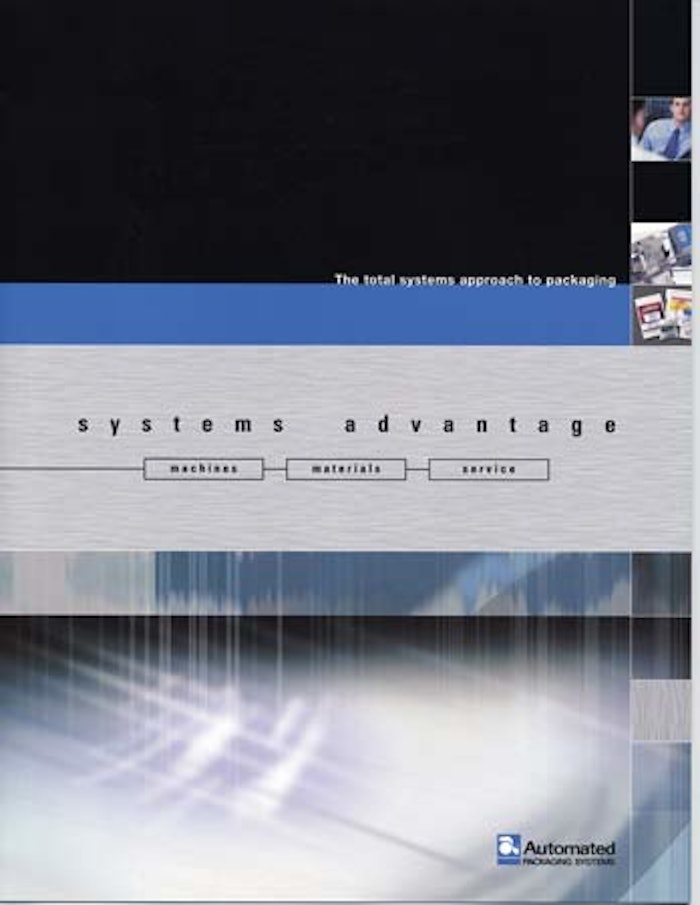 Brochure details comprehensive support programs that include a range of bag materials, customized service, and financing options.
Companies in this article