World Wide Packaging, LLC: Personal care packaging
World Wide Packaging (Florham Park, NJ) offers an extensive inventory of in-stock primary packaging for a variety of products. Items, free of decoration, include plastic lipstick cases in round or square shapes and mini push-up lipstick cases; lip gloss, eye liner, and mascara cases with metal caps and clear PETG bottles; eye shadow and blusher pots in black, natural, and satin silver with UV coating; and more.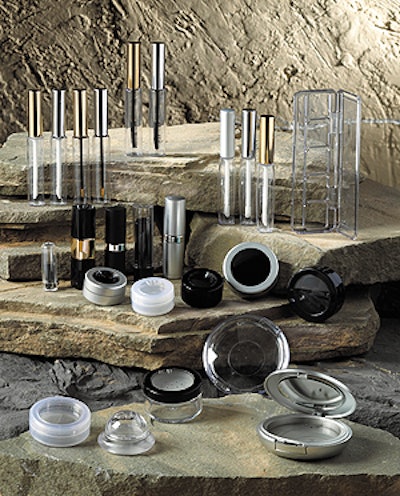 Contact the company for a full list of in-stock cosmetic packages.
Companies in this article
Fill out the form below to request more information about
World Wide Packaging, LLC: Personal care packaging