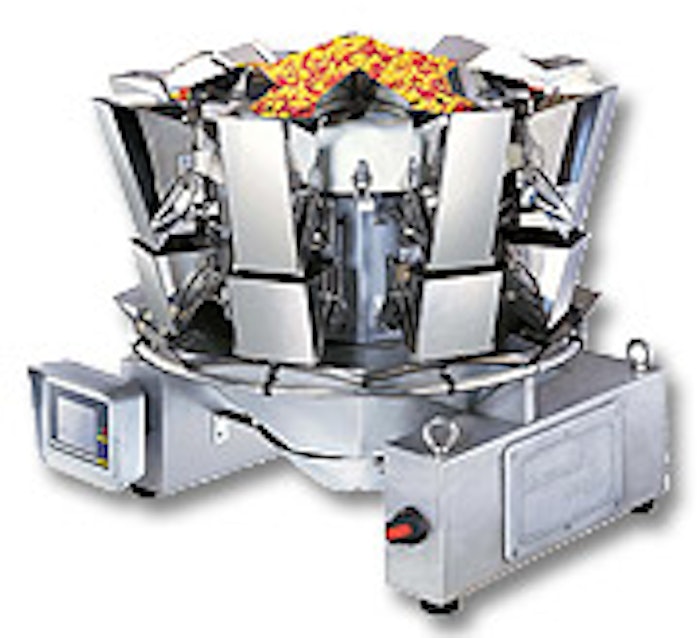 Weigh and fill over 100 cycles per minute and be accurate to the gram.
Key Features: Stainless steel construction,total digital control logic , tool-less disassembly for quick wash out, de-contamination and servicing. Microprocessor operating , store recipes in memory, interface with any type of packaging machine and much more....
Application
· Dry & processed foods and fresh foods.
· Snack foods, seeds, candies, nuts, coffee, beans, tea, cheeses, hardware, pharmaceuticals.
Features
· Digital sensors
· Wash down (garden hose)
· Dimpled contact parts, overweight reject mechanism and timing hopper available
· Color touch screen controls
· Compressed air not required
Specifications
Model 8 head 10 head 12 head 14 head
Weighing range 7g to 600g 7g to 1kg 7g to 3kg 7g to 3kg
Weighing accuracy (+/-) 0.3 to 1g 0.3 to 1g 0.3 to 1g 0.3 to 1g
Speed - cycles per minute up to 60 up to 70 up to 100 up to 120
Companies in this article