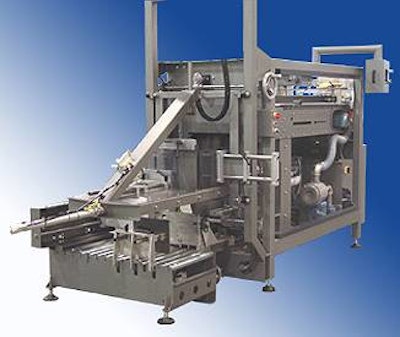 Tightest case cube utilization in industry
Reduced breakage
Easy Changeover: Changeover is facilitated by hand wheel adjustments, quick release handles and touch-screen operator interface.
Fastest throughput in industry
Packs both stand-up and flat pack on same machine!
Speed: Up to 65 BPM for larger service food bags (stand-up). Up to 80 BPM for smaller retail service bags (flat pack).
We now offer the standard vertical only packer with custom designed add-on module for future horizontal packing.
Companies in this article