Airspray Intl.: Pump foamers
Airspray (Pompano Beach, FL) pump foamers create foam without the use of gas propellants. Patented technology allows for the precise mixing of liquid and air, resulting in a dose of quality foam with every stroke, company says.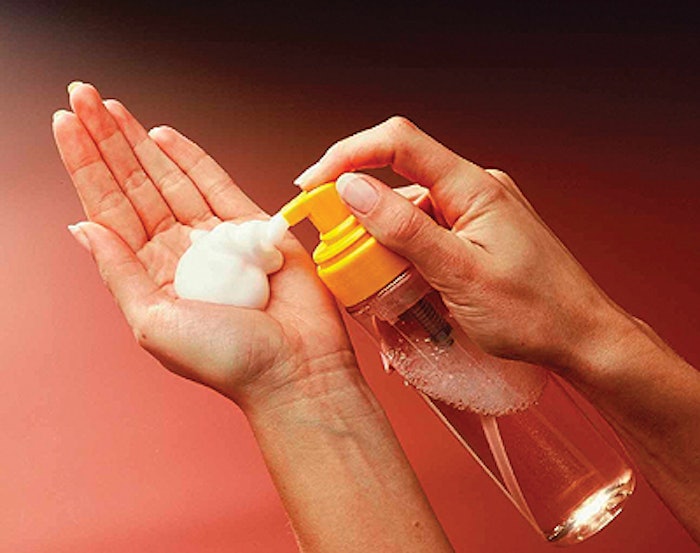 Ideal uses include hair styling mousses, facial cleansers, baby washes, self-tanning products, sun protection, and household products.
Companies in this article