Alcan Packaging: Vented lid system
Lawson Mardon (Zurich, Switzerland) has introduced Cavaflex, a vented lid system that incorporates a heat-sensitive "valve." A sealed jar can be processed in the oven because the valve allows gases to excape.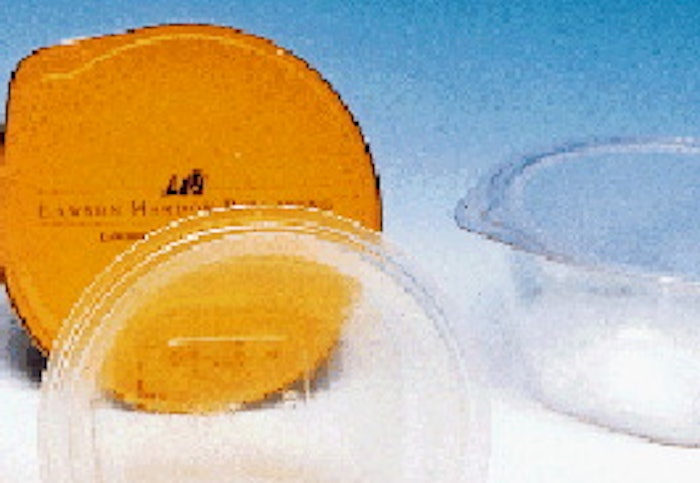 When the hot melt in the valve area cools, the container is again perfectly sealed.
Companies in this article