Krones, Inc: TE band applicator
An attractive foil tamper-evident band can be applied to crown-capped bottles (shown) with a new machine from Krones AG (Neutraubling, Germany). Running roughly 670 bpm in tests, the unit applies the band at the same time as the face label, then sequentially brushes foil arms around the neck and over the crown.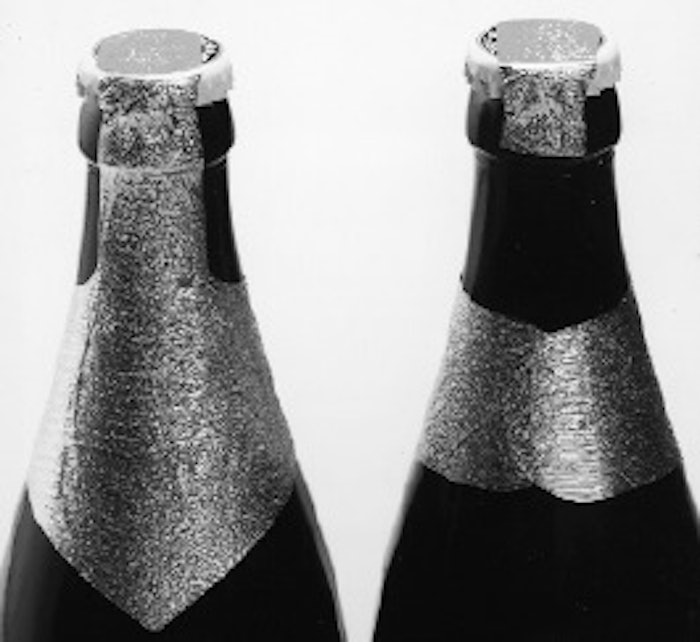 No hot melt adhesive is required.
Companies in this article