Algene Marking Equipment Co. Inc: Printing press
Algene's (Garfield, NJ) new press flexo-prints logos, designs, and alphanumeric characters in one or two colors on corrugated and chipboard cartons at speeds to 58/min.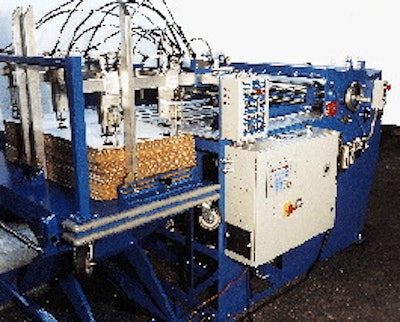 The machine handles chipboard as thin as 15-pt, and 150#- to 250#-test corrugated, in sheet sizes from 13"x9" to 25"x46".
Access On-Demand Content Today
Discover innovative solutions for packaging and processing, automation, sustainability, e-commerce and more.
LEARN MORE