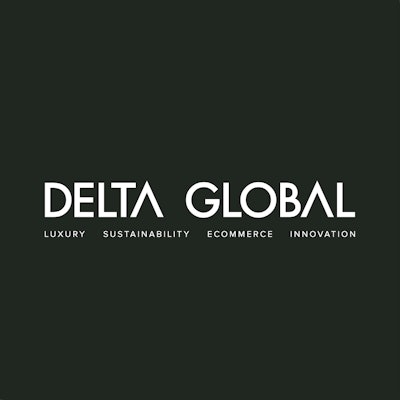 Formerly called Delta Global Source, the 12-year-old business has simplified its name to reflect its wider offering, having now expanded to design, manufacture, and deliver everything in-house at its Innovation Centre Leicestershire headquarters in Whetstone.
Robert Lockyer, CEO, said: "Everyone, e-commerce or high street retailer, should be aware of the power of packaging. The transient face of ecommerce means brands need to utilise packaging as an interactive 'unboxing' element - we recognise this is an intrinsic part of marketing and branding.
"The future of luxury retail is rapidly evolving and we needed to modernise our branding to unify our vision of progressiveness, creativity and sustainability. There's a thrill in delivering the most unique experience we can for both consumer and client."
With innovation and creativity at its core, Delta Global delivers quality solutions for a variety of sectors, including fashion, cosmetics, and footwear.
The business counts top names such as Estée Lauder, Coach, Tom Ford and Ted Baker among its clientele and now boasts a new name, logo and up-to-the-minute website.
Specializing in luxury papers, fabrics and bags, rigid and flat pack boxes plus accessories such as ribbons, tissue and stickers, the company also offers sustainable finishes, embossing and more.
Its rebrand places a strong emphasis on the company's four key pillars—luxury, sustainability, ecommerce and innovation—which act as the DNA behind the brand.
"Luxury reflects both material quality but also the customer experience and client relationship we adopt," said Robert.
"We see ourselves as an extension of the businesses we support and strive to offer a surprising dimension throughout all our designs."
Wholeheartedly behind the worldwide commitment to 'reduce, reuse and recycle', sustainability is at the forefront of everything Delta Global does.
Focusing on functionality and innovation, the team iscommitted to reducing elements of the supply chain, minimising packaging and storage throughout both the design and delivery process.
The company provide smart stocking and auto-replenishment systems which contribute to cost reduction as well as the green credentials of a brand.
Delta Global's new logo now has a sleek monochrome palette with definitive edges. Robert explained: "The triangular delta symbol represents forward thinking and drive for change, plus it marks our three points of seamless functionality between design, development and distribution."
Robert recognises that the luxury retail industry needs to think long-term when it comes to customer retention: "Only those that offer adaptable and engaging packaging solutions and deliver on its promise to positively affect the environment will remain valued by consumers and take the lead in their sector," he added.
"We encourage our clients to think beyond the boundaries regarding recyclability. To stand out, you need to reward and engage customers with re-usable functionality. Make them feel exclusive."
Robert and the Delta Global team have built an extensive global infrastructure over the years, including the acquisition of a production facility in South Asia and offices in Hong Kong and New York.
With cutting-edge design and an unrivalled speed to market process, Delta Global have also been ranked on the Sunday Times WorldFirst SME Export Track 100 league table this month which recognizes Britain's small and medium-sized companies with the fastest-growing international sales.
The re-brand will help the company to combat the luxury space even further as they continue to push the boundaries using their imaginative and flexible approach. As a growing initiative, their experiential dynamics continue to pose the question "what's next?".
Companies in this article