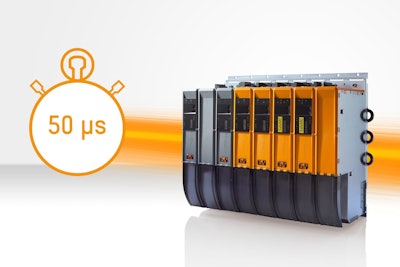 For demanding motion control applications, such as those found in the printing and packaging industries, movements must be controlled very quickly and precisely. The ACOPOSmulti's short cycle time of 50 µs for current, speed and position control opens up new possibilities for virtual sensor technology.
Lag error compensation
Using a virtual motor position encoder eliminates the need for an encoder, encoder cable and evaluation unit in the servo drive and at the same time increases availability. Other special functions for more precise control and faster reactions can be implemented using virtual sensor technology. These include model-based control with autotuning and a repetitive control function for predictive lag error compensation.
Companies in this article