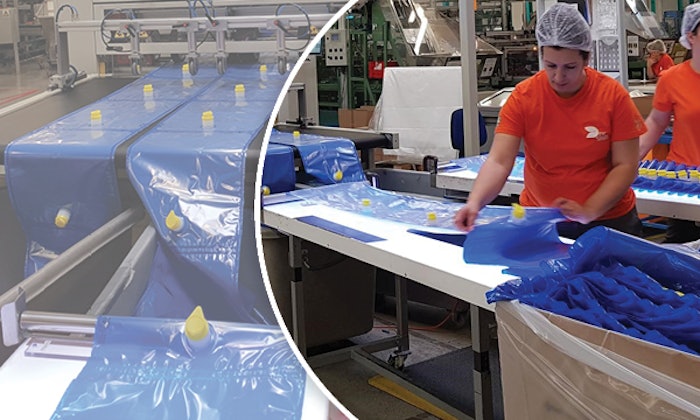 Since 2005, this plant has been manufacturing flexible bags for bag-in-box in sizes ranging from 0.75L to 1400L. This will be the sixth line added at the Shumen plant.
A global manufacturer of bags, fitments, and filling machines for bag-in-box, Rapak is quickly growing in Eastern European markets like beverages, liquid food, and chemicals, among others. Recent product innovations from Rapak include an active scavenger bag that extends the shelf-life of bag-in-box wine, and the ultra-resistant monolayer bag for bag-in-box that preserves the quality and appearance of hot-filled juice products.
The new high-speed line opens new opportunities to Rapak, Bulgaria as it provides the required flexibility to rapidly adjust to the demand while drastically reducing delivery times to customers.
Ivo Pavlov, Shumen Site Director stated, "The Rapak team in Bulgaria is really excited about the new capabilities brought by the new production line. Demand for bag-in-box packaging in Eastern Europe is rising, and now we are fully prepared to cater to the market needs."
The new equipment can produce bag-in-box bags of any size between 2 and 220L in MetPET, EVOH, Nylon or other materials. It meets all safety and food hygiene standards, is in line with good manufacturing practice (GMP) and is integrated in ISO 2200 and BRC.
Companies in this article